Grelle Forelle
Spittelauer Lände 12, 1090 WIEN
Jetzt Tickets sichern unter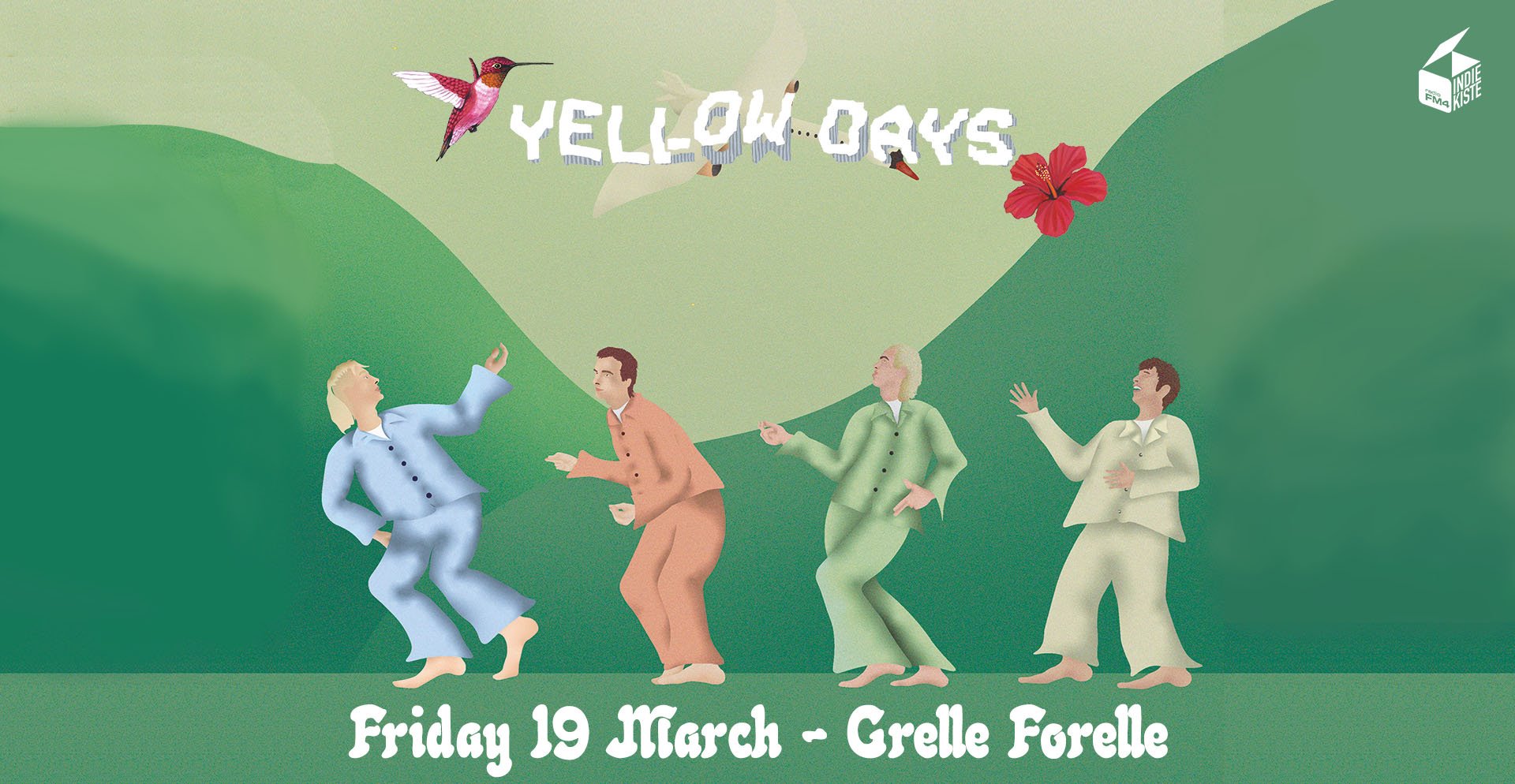 The most recent offering from Yellow's Day's incredibly accomplished new album 'A Day in A Yellow Beat' (due September 18th) was the sunshining burst of funked up joy of 'Getting Closer' – an ode to music in a summer where music struggled to find its voice in a live capacity. This followed a series of tantalizing tasters of the new record in the form of previous tracks 'You', 'Love is Everywhere' and 'Treat You Right'.
As an artist who has always thrived on the live stage – not being able to perform any of this new music to his ever-growing live following has been a real struggle for Yellow Days (aka George van den Broek). 2020 thew us all a massive curve ball on that front but as a chink of light appears at the end of the tunnel for the live industry, George has announced a live tour for spring 2021. Having not played a gig since an AMP night at The Jazz Café, London in October 2019, George and his band are incredibly excited to get 'A Day in a Yellow Beat' out on the road.
In a previous life, when live tours where a staple part of our existence, Yellow Days had built up an impressive following. On his last tour he sold out Brixton Electric and played two completely sold out runs across Europe and the US. Festivals were also very much part of his playing ground and included performances at Coachella, Primavera and Glastonbury amongst others.