O - Der Klub Operngasse/Opernring, 1010 Wien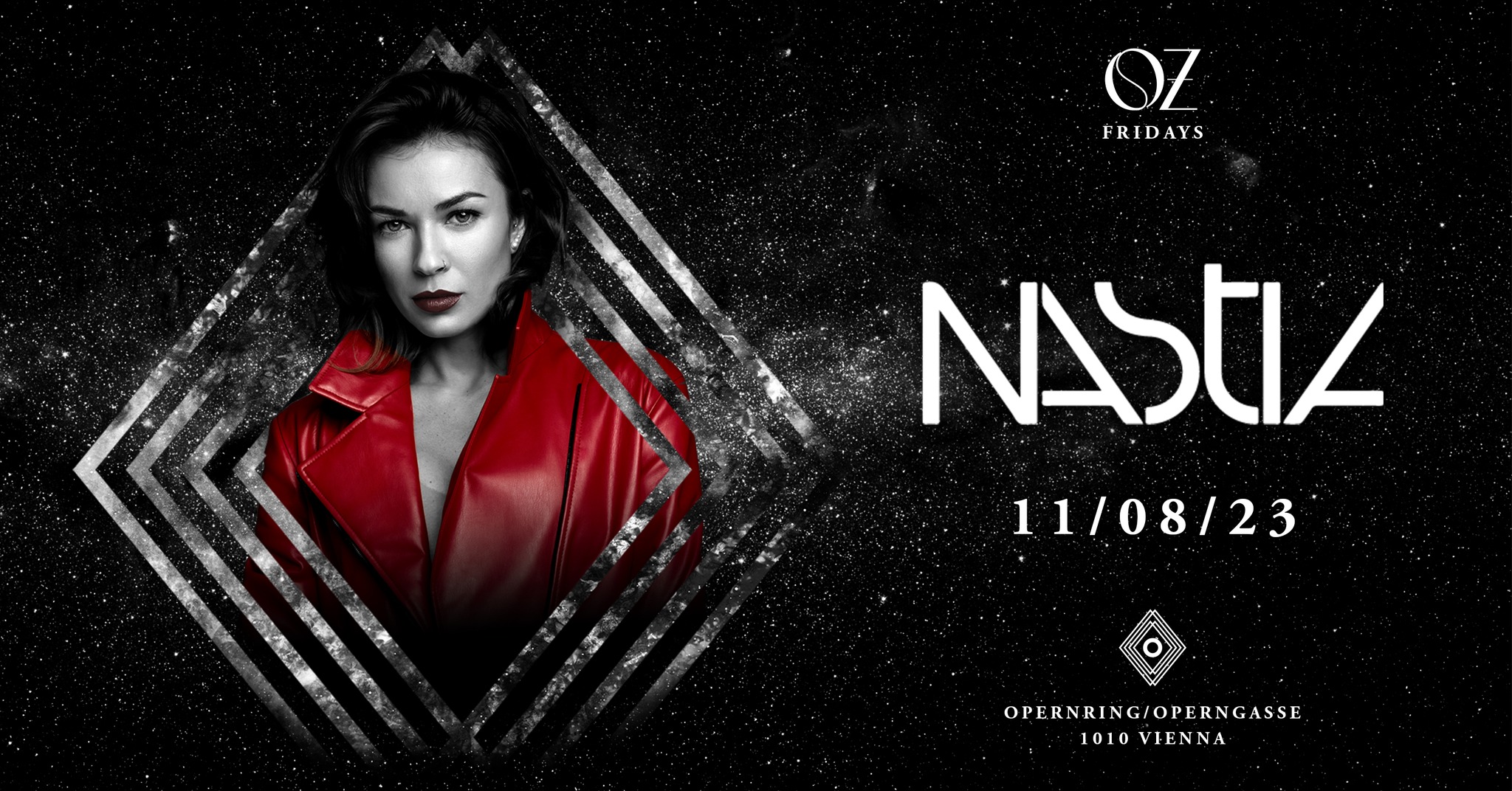 Please welcome…NASTIA
Nastia's ascendency to her current status has been an unexpected whirlwind of success. The DJ, promoter, and label owner was born in a tiny village in Ukraine and forged her path to widespread recognition out of her sheer love for music without formal training. She says: "I am not a producer. I am a true DJ. I am one of a few, who builds their music career through the performance of DJ'ing."
Welcome to the family
OZ Fridays.
MAIN FLOOR
Soundsystem by L-Acoustics
Supported by
▌tba.
SALON WASABI
Proudly equipped with Lambda Labs Soundsystem.
▌tba.
KONSULAT
Secret Floor w/ Hip Hop & Urban Sounds
▌tba.
LIVE SETS
ENTRY & RESERVATION
LOST & FOUND:
lostandfound-o@horst-group.com
AGE: 19+
Follow us on Instagram:
@o_der_klub
@oz.fridays