ZUCKERWATT W/ PLEASUREKRAFT × PONYHOF
Grelle Forelle Spittelauer Lände 12, 1090 WIEN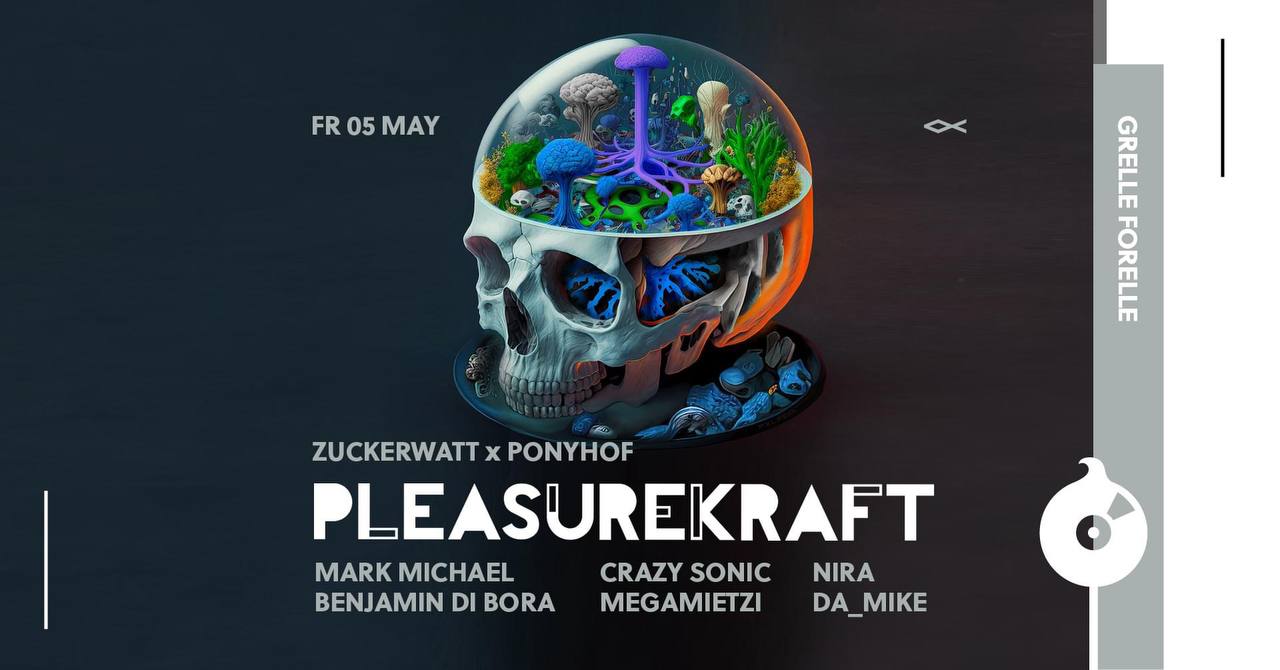 ▌ ZUCKERWATT w/ PLEASUREKRAFT
▌ FR 05/05/2023 <>< Grelle Forelle
▌ Kitchen hosted by PONYHOF
Wir freuen uns schon auf Euch!
SCHUB! 🚀💥
+++++++++
All night long Tickets ->
https://tickets.zuckerwatt.com
Early Birds 16,- SOLD OUT
Phase #1 17,- RUNNING
Phase #2 18,-
Phase #3 19,-
Abendkassa ab 23:00 Uhr
+++++++++
WHAT IS PLEASUREKRAFT?
A musical vision attempting to encapsulate the power & beauty of the Cosmos in full Techno regalia. Meanwhile, underneath this musical garb pulses a heart that yearns toward a greater understanding of the Cosmos and our humble place within it. Unapologetically creating a space within the genre reserved for music that is not only danceable, but thematically inclined toward a higher consciousness.
This is #CosmicTechno. This is Pleasurekraft.
+++++++++
Mainfloor:
► PLEASUREKRAFT (kraftek / us)
► MARK MICHAEL (terminal m, kraftek)
► CRAZY SONIC (tronic)
Kitchen:
PONYHOF
► BENJAMIN DI BORA (1605)
► DA_MIKE
► NIRA
► MEGAMIETZI
+++++++++
FOLLOW US +++
https://www.facebook.com/zuckerwatt
https://www.instagram.com/zuckerwatt
+++++++++