What about later?

x MA2040 Green Club Support
The Loft Lerchenfeldergürtel 37, 1160 Wien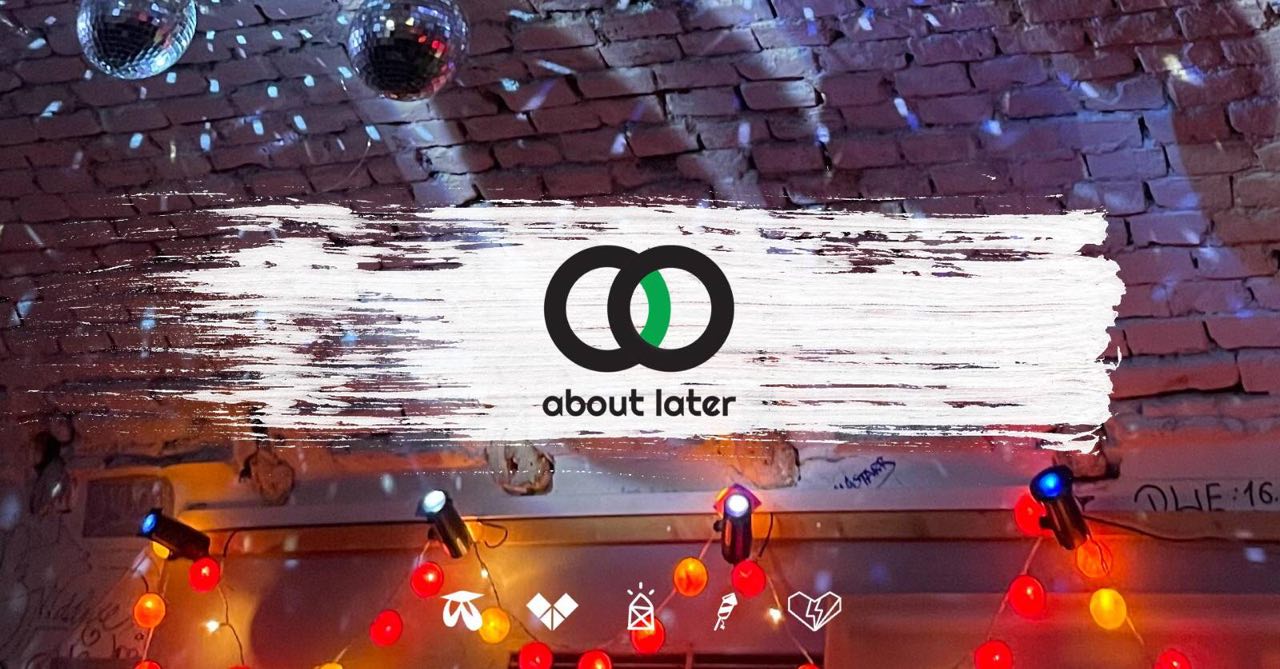 𝐚𝐛𝐨𝐮𝐭 𝐥𝐚𝐭𝐞𝐫: 𝐂𝐇𝐀𝐑𝐈𝐓𝐘 𝐄𝐯𝐞𝐧𝐭
17.11.23 | 21:00 – 06:00 | The Loft
 DONATIONS
 Donations will go to AÖF – Autonome Frauenhäuser Österreich
Our common goal is to use event and art projects to draw attention to current environmental problems, discriminatory spaces in the club context and resource-intensive event management, to point out ecological and socio-political alternatives and to take joint action against human-made climate change.
The carbon emissons from this event will be counterbalanced through compensation programs.
MA2040 Green Club Support Event
With the MA2040 Green Club Support event series, Vienna's party collectives and clubs join forces and jointly finance a professional and independent energy and environmental consultancy. This provides clubs with an overview of possible measures towards climate-friendly and cost-saving business operations.
 LINE UP (A-Z)
 DJ ÆLoisie (SINUS | physical)
DJ Hill (downhill baby!)
Enduro XS (Frieden & Liebe | about later)
Flœr (SUPERSTATE)
Vanessa Sa (soundlabs)
Wereddafox (ROSA COWBOY KARL)
Yan Fragnon (Jux & Tollerei | about later)
tba
 PROGRAM
tba
 RESPECT
 Come as you are and dance with us the whole night
Respect the location and the people around you
Respectful photography policy
No tolerance for sexism, transphobia, racism or homophobia
 AWARENESS
s If you experience or see something that doesn't feel right, don't hesitate to inform our professional awareness-team from AWA*.
 ARTWORK
Paul Hammer
 ABOUT LATER – Verein zur Förderung einer nachhaltigen Subkultur
Frieden & Liebe
hausgemacht
Jux & Tollerei
Worldtrash.Foundation
 FOLLOW US
http://linktr.ee/aboutlatervie