VLAN.live x Wiener Gerüstbau
The Loft
Lerchenfeldergürtel 37, 1160 Wien
Letzte Chance ... vorbei! Dieses Gewinnspiel ist bereits vorüber. Die glücklichen Gewinner wurden per E-Mail benachrichtigt.
Teilnahmeschluss: 26. August 2021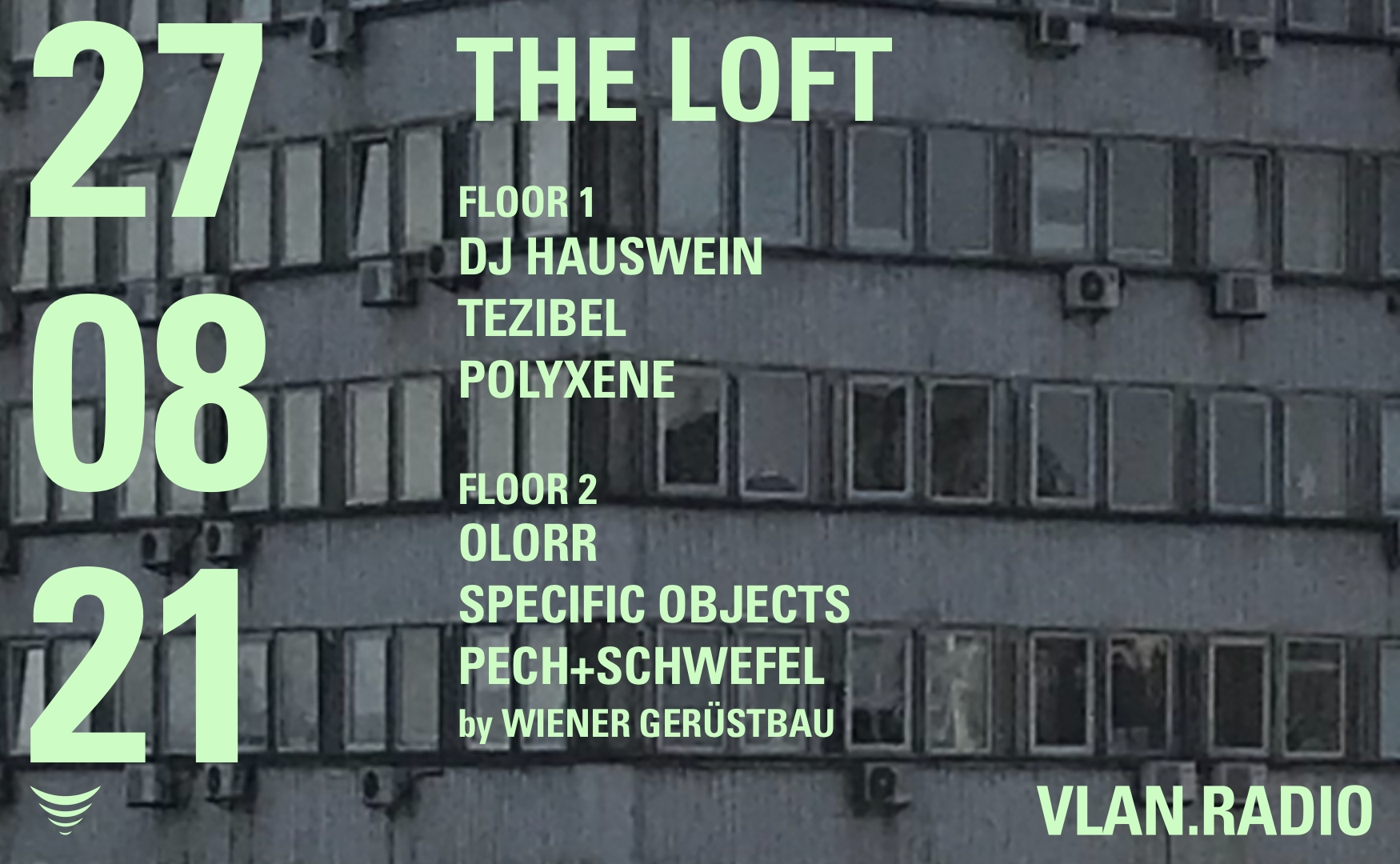 Floor 1:
◉ DJ Hauswein
◉ Tezibel
◉ Polyxene
Floor 2:
◉ Olorr
◉ Specific Objects
◉ Pech + Schwefel
VLAN.live is the club show of the viennese community radio vlan.radio focused on urban electronic music in a virtual and analog safe space. VLAN will show you the most beautiful and unknown corners of a flourish scene.
After a short summer break Vienna-based techno crew Wiener Gerüstbau kicks off their new event and streaming series in cooperation with VLAN.radio with an all-nighter at Loft's downstairs floor.
Uncompromising old-school sound, driving grooves and fast paced mixing are guaranteed when Olorr, Specific Objects and Pech+Schwefel unleash their sonic weapons on a Pro Performance-powered club PA.