Viper Room Landstrasser Hauptstrasse 38, 1030 Wien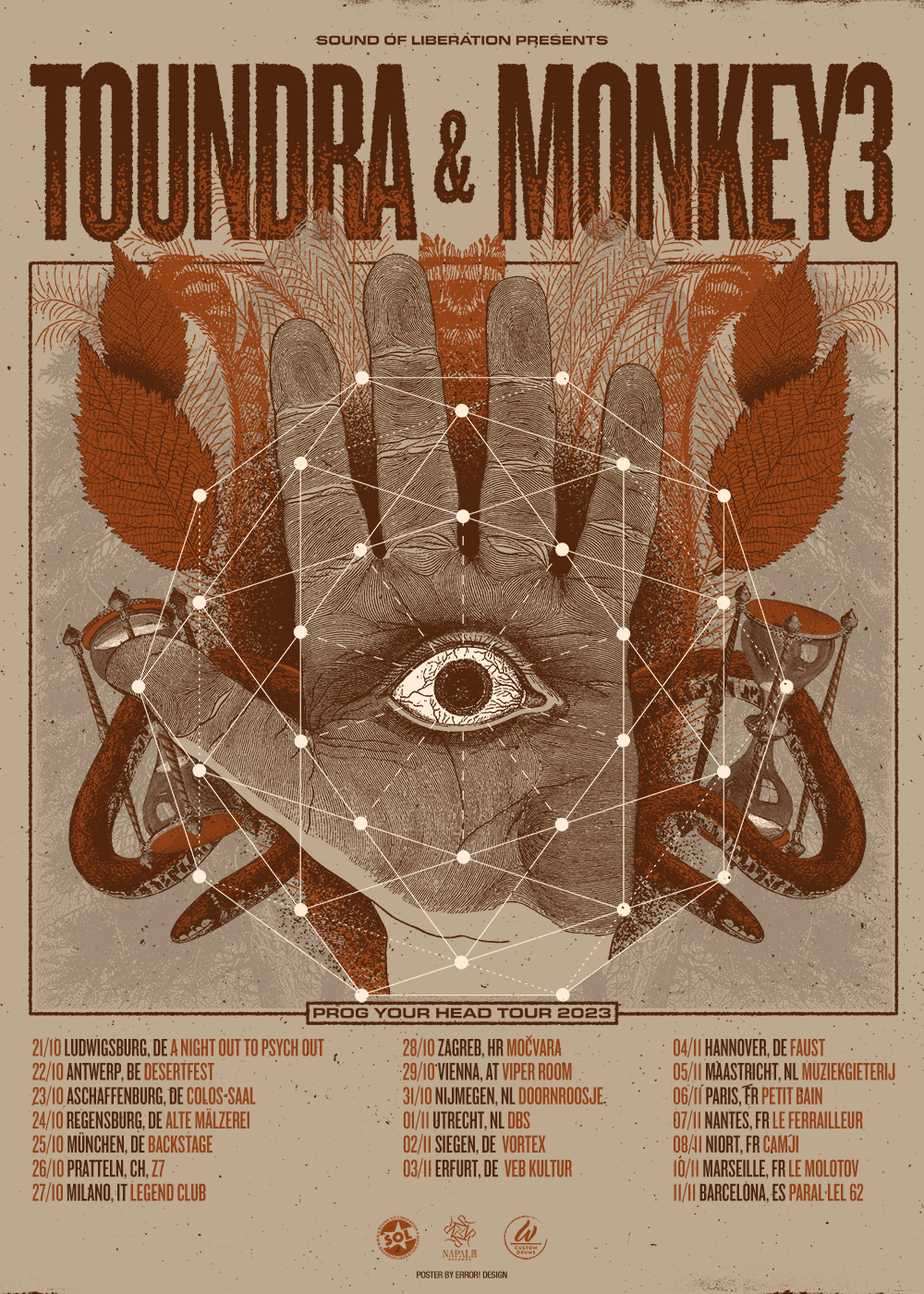 TOUNDRA
TOUNDRA "HEX" EUROPEAN TOUR 2022.
Toundra will be presenting their new album "Hex" (Inside Out Music / Century Media, 2022) this comingJune on a European Tour in which they will visit different cities in France, Germany, Holland, Switzerland, Italy and Denmark.
The post – whatever quartet based in Madrid released their new album "Hex" last January after the successes of their previous references, "Vortex" (2018) and "Das Cabinet Des Dr Caligari" (2020). The latter, a soundtrack created by the group for the film of the same name, the greatest exponent of German expressionism. This soundtrack was released just a few days before the squares and streets emptied and a virus stayed in our lives ever since. The presentation tour of this record had to be canceled for obvious
reasons. Toundra locked themselves in their homes to write new music and the result is this new album.
Inspired by Robert Wiene's masterpiece starring Caligari and Cesare, Toundra created "Hex", their most rabid instrumental cry against injustice, violence, hate and war. Something that, unfortunately, we see more and more in our society.
Musically, "Hex" is a huge step forward made by these four musicians who have once again found new ways of inspiration and expression to record their eighth LP and face new challenges.
This is Toundra's first tour of Europe since 2019. Those who have been able to enjoy the band's live performances will remember their concerts full of energy and emotion. After three years without proving it in Europe, Alberto, Alex, Macón and Esteban are more prepared than ever to return to enjoy and make their
increasingly large audience enjoy.
MONKEY3
Psychedelic Stoner Rock from Switzerland
VVK bei Ticketmaster exkl. Gebühren 22€
AK 26€
Der Vorverkauf startet am 17.7.