The amazing Chaiyo Band
petersplatz.eins
Petersplatz 1, 1010 Wien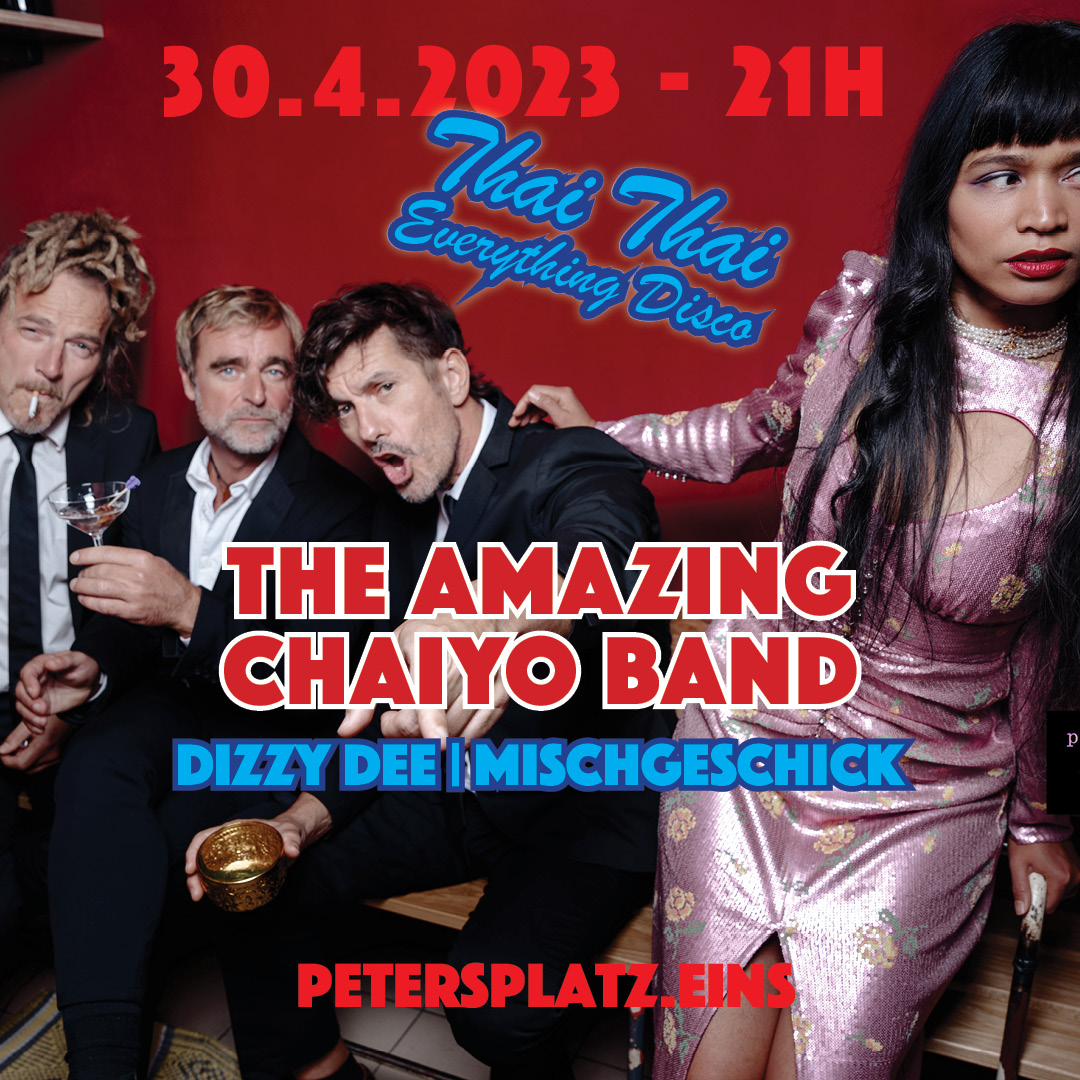 From the underbelly back alley scene of American G.I's Base camps live music's influence on the Thai disco during the late 60's.
The Amazing ChaiYo Band brings back to life that Thai Disco's Legacy of Siam.
"The Amazing Chaiyo Band"
Piano Supnnada , vocalsHelmut Schartlmüller, bassAndie Gabauer, guitarDisco, drumDavid Lackner, keys
30.4.2023Abendkassa 15€21:00
Mamamon Thai Eatery will upgrade this night with some very tasty and authentic thai snacks Dont forget to try the delicious Sipsong -Thaipirinha !
Once Dizzy Dee mischgeschick stepped foot in Thailand he found his passion for Molam and Luk Thung. The high pitched Phin soli (a lute instrument) played over a thick layer of sound by the Khaen (a mouth organ instrument) is unique.