Simple Plan

Hard As Rock Tour
Planet.tt Bank Austria Halle im Gasometer Guglgasse 8, 1110 WIEN
Exklusives Gewinnspiel für unsere User!
Teilnahmeschluss: 25. Januar 2024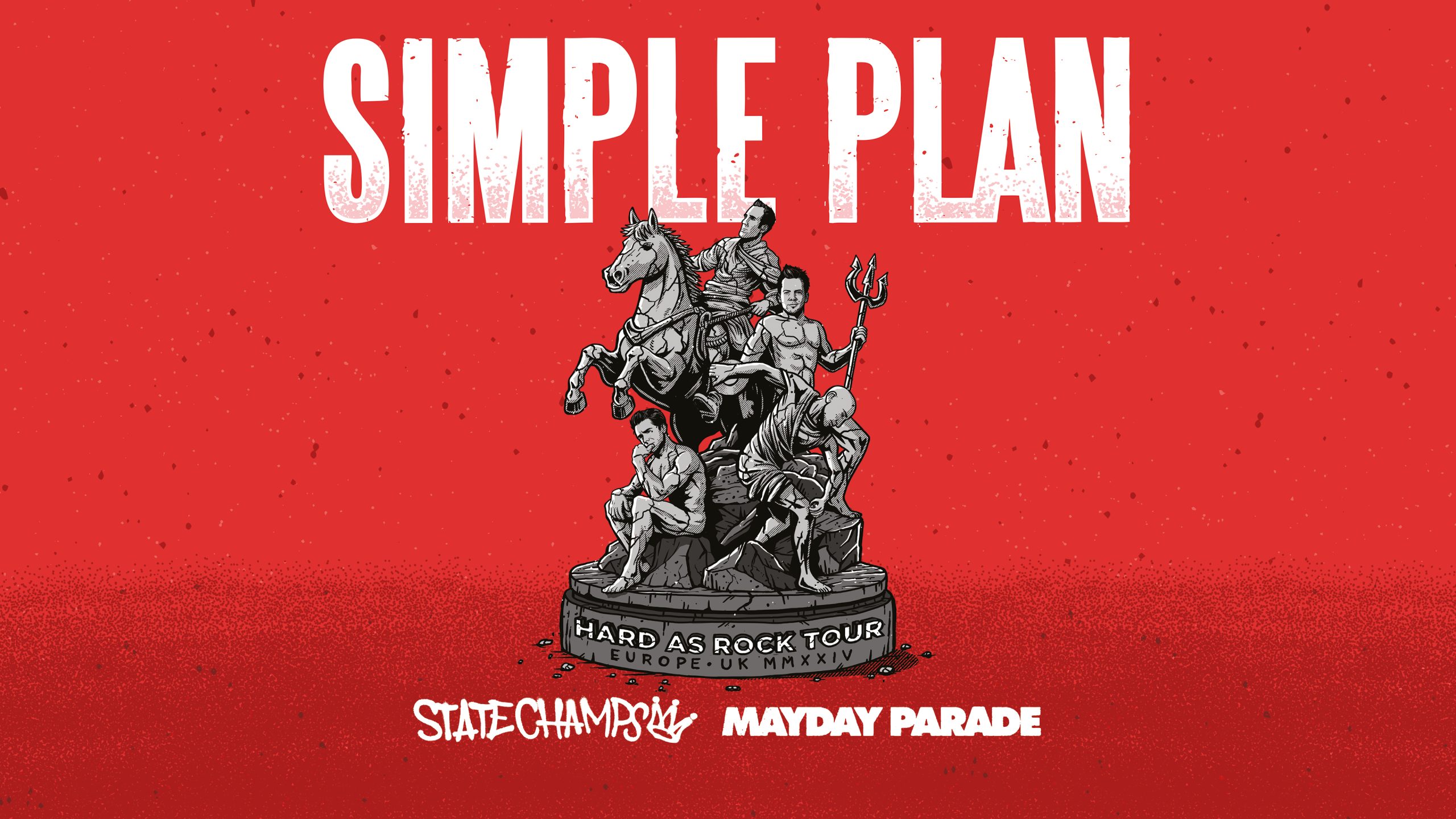 From their new millennium rise to MTV superstardom through pop-punk's modern resurgence, SIMPLE PLAN have been an indelible part of pop culture since forming in Montreal in 1999. They've sold 10 million albums worldwide, won multiple Juno Awards, performed at the 2010 Winter Olympics – and, most recently, launched the omnipresent #ImJustAKid TikTok challenge that's spawned more than 3.4 million videos, including clips from Hilary Duff, Ed Sheeran, Usher and Venus and Serena Williams.
But most importantly, they've never lost connection with what really matters: their audience. "We feel so lucky to have fans who love our old and new material," says drummer Chuck Comeau. "We're very proud of our past, but we're even more excited about the future. We truly always feel we're 3 minutes away from the best or biggest song of our career."
That ambition is fully on display on the band's sixth studio album, HARDER THAN IT LOOKS. The first self-released album from Comeau, vocalist Pierre Bouvier and guitarists Sébastien Lefebvre and Jeff Stinco, the album respects Simple Plan's storied career while pushing forward in new ways, with songs like "The Antidote," "Ruin My Life" (ft. Deryck Whibley),"Congratulations," "Wake Me Up (When This Nightmare's Over)" and "Iconic" set to stand as fan favorites for years to come.
"It's amazingly complex to be in a band for 20-plus years, to keep going, stay relevant and manage all the challenges that come your way," Bouvier says. "It's the furthest thing from a 'simple plan' – it's truly a lot harder than it looks. Throughout our career, it's taken a while to be mature enough to understand that our sound is an asset, not a liability. On this album we said: 'Let's just embrace who we are and not be afraid to do what we do best.' Making a good Simple Plan record is just as hard as making something off the beaten path.