Schiefe Bahn w/ David Vunk
Grelle Forelle Spittelauer Lände 12, 1090 WIEN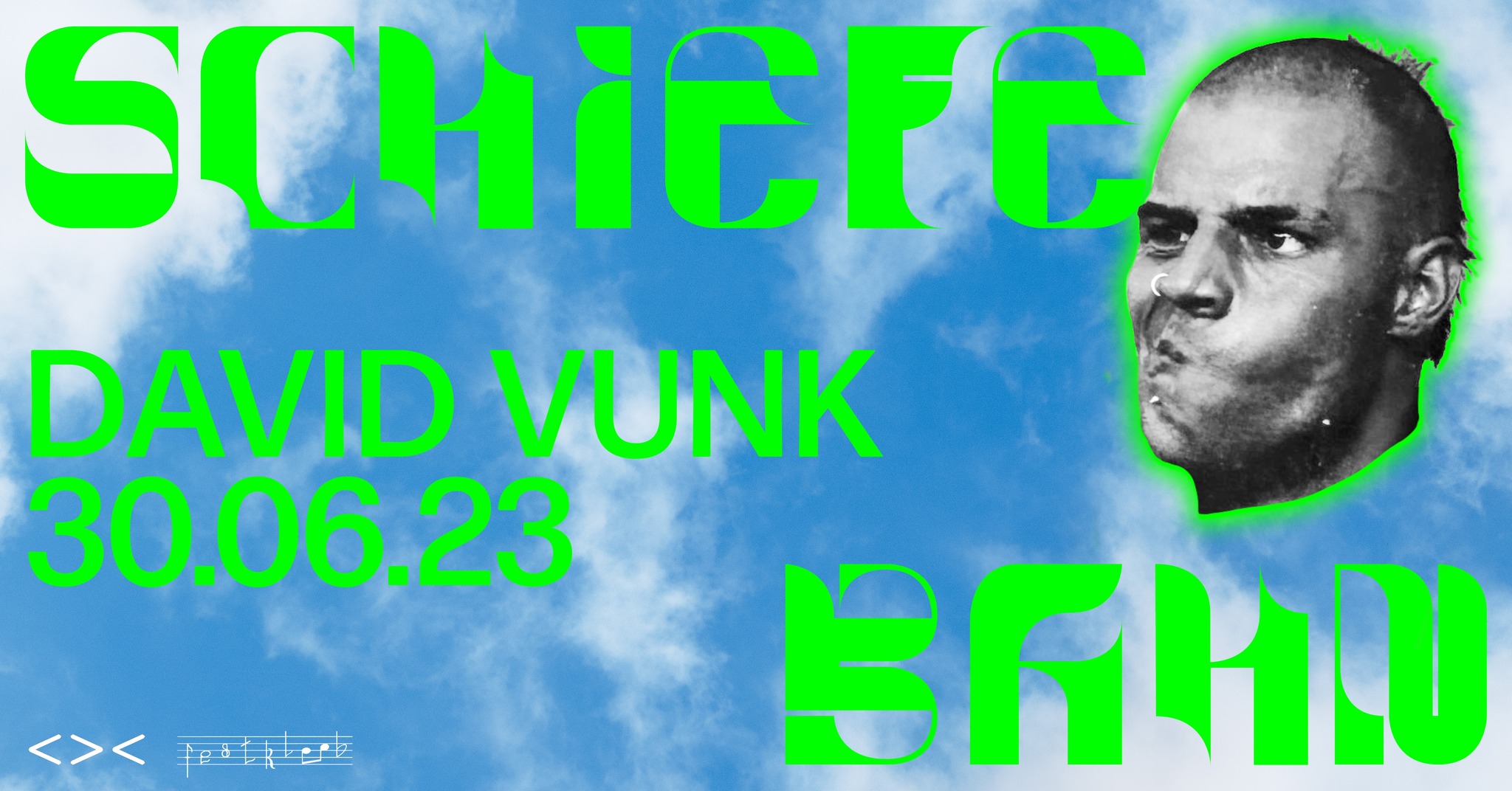 Entscholdigum, unserer texxteashreiber ist gerad nich hija, deßweken hapen wia chatgpt gefragen um ums dissen text schreibn:
 Get ready to hop on the "Schiefe Bahn" express on June 30th, where the fun train never stays on track!  With the legendary David Vunk as our headliner, get ready to witness the best DJ in the world throw down some insane sets that will make your head spin and your feet move uncontrollably.
David Vunk, the crazy guy of the turntables, is not just a DJ, he's a hero, a god, and a force to be reckoned with. His music will take you on a wild ride through electrifying beats and mind-blowing drops. Brace yourself for a night of musical madness!
But the excitement doesn't stop there. The kitchen floor will be hosted by the beautiful people of "A Party called Jack."  Their parties are known for their insane energy and vibes that transcend boundaries and create unforgettable memories. From funky beats to infectious grooves, they know how to keep the party going until the early hours.
So grab your friends, put on your dancing shoes, and join us on the "Schiefe Bahn" for a night of pure exhilaration, where legends like David Vunk and the awesome crew of "A Party called Jack" will create an atmosphere that's guaranteed to blow your mind and move your body like never before!