Ruhail Qaisar + IDKLANG + Sundl
Rhiz U-Bahnbogen 37-38 / Lerchenfeldergürtel, 1080 Wien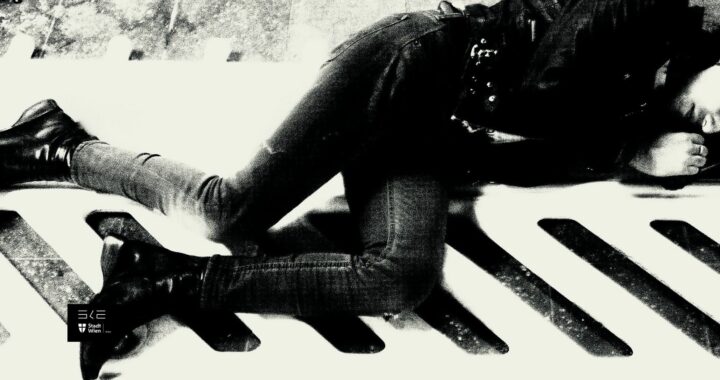 Ruhail Qaisar
is a self-taught artist from Ladakh. As a musician, he explores the confines of memory, the dry rot of intergenerational trauma, and the eerie swarms of the human unconscious, incorporating vernacular concepts, poetic gestures, and mangled improvisational chaos.
The work serves to transmit sub-zero sound-collage memoirs based on real-life events and local mythos, as developed through his recollections of growing up in the frontier villages of the Ladakh region located in the high-altitude Himalayas, drones of hauntology disgracefully disturbed with spastic tremors of post-industrial delirium and cruel power-electronics.
His debut album Fatima is out on Danse Noire.
Ruhail Qaisar's Fatima is a requiem for a dead future. The debut album release by the self-taught artist and producer screams with the trauma and decay of life in his hometown of Leh—a high-altitude plateau region in the contested Ladakh area, extending from the Himalayan to the Kunlun Ranges. Qaisar absorbs this external condition of perpetual conflict between nation states into his internal life and resulting compositions, crossing sound art, noise music and experimental filmmaking. Hauntological drones, power electronics and convulsive post-industrial dissonance create an unnerving sense of fear, anger, and alienation. A broken transistor with a knob tuned to the abyss is bombarded with the cries and bitter laughter of a city's inhabitants tyrannized, not only by military occupation but the soft-power subjugation of the tourism industry.
Following 2016's Ltalam EP—released under Qaisar's now-defunct Sister moniker—Fatima serves to transmit memories carried through the events, local mythos and personal recollections of growing up between the remote agrarian villages of Ladakh and the urban center of its joint capital—Leh. The album was mixed between that area, and a DIY home studio in New Delhi, where the artist amalgamates his collected found sounds and field recordings into unrecognizable hybrids. Discordant pads and atmospherics on the dark ambient of "Daily Hunger" is disrupted by a crashing, pounding reverb, while contributor Elvin Brandhi shrieks towards its horrifying conclusion in the squelching, scratching sound of something soft being chewed.
An anti-lingual conjuring of metaphysical totems in music, Fatima is a seething chronicle of experience through the dynamics of riots, violence, colonization, unemployment, PTSD, and self-abuse. The cycling tumult of "Namgang" hosts a menacing whisper that echoes the hissing fury of something like Einstürzende Neubauten and Lydia Lunch's "Thirsty Animal," while a trouncing distorted bass line on "Fatima's Poplar" circles a voice that barks, "The Western Civilization Show has been discontinued."
Sundl
Goth house? Surrealism techno? Revenant dub? Equipped with rhythm machines, samplers and a bunch of collaborating, ice-cold hands, Christian Sundl a.k.a. "the Max Schreck of Viennese nightlife" (+ member of Lady Lynch as well as tape label operator) pays respects to a century of pop culture and proves that "time" is no parameter in the realm of shadows.
IDKLANG
is the moniker of the Vienna-based musician, composer, and producer Markus Steinkellner, whose many projects also include Mermaid & Seafruit, Arktis/Air, Jakuzi's Attempt, and many more. Over the course of the last ten years, he's been performing live shows, conceptual improv sessions, and DJ sets around the world; writing music for theatre pieces and dance performances; and producing punk-infused electronic music that incorporates raw, skramz-like vocals and metallic outbursts of contemporary industrial music.
IDKLANG has released on AMEN and on ParkingStone, and just recently provided a new track for the "We Stand with Ukraine" Compilation by eastbloc sound. A new EP will soon be released on OXYORANGE.