Reverse & Friends 5.7.2023
Camera Club Neubaugasse 2, 1070 WIEN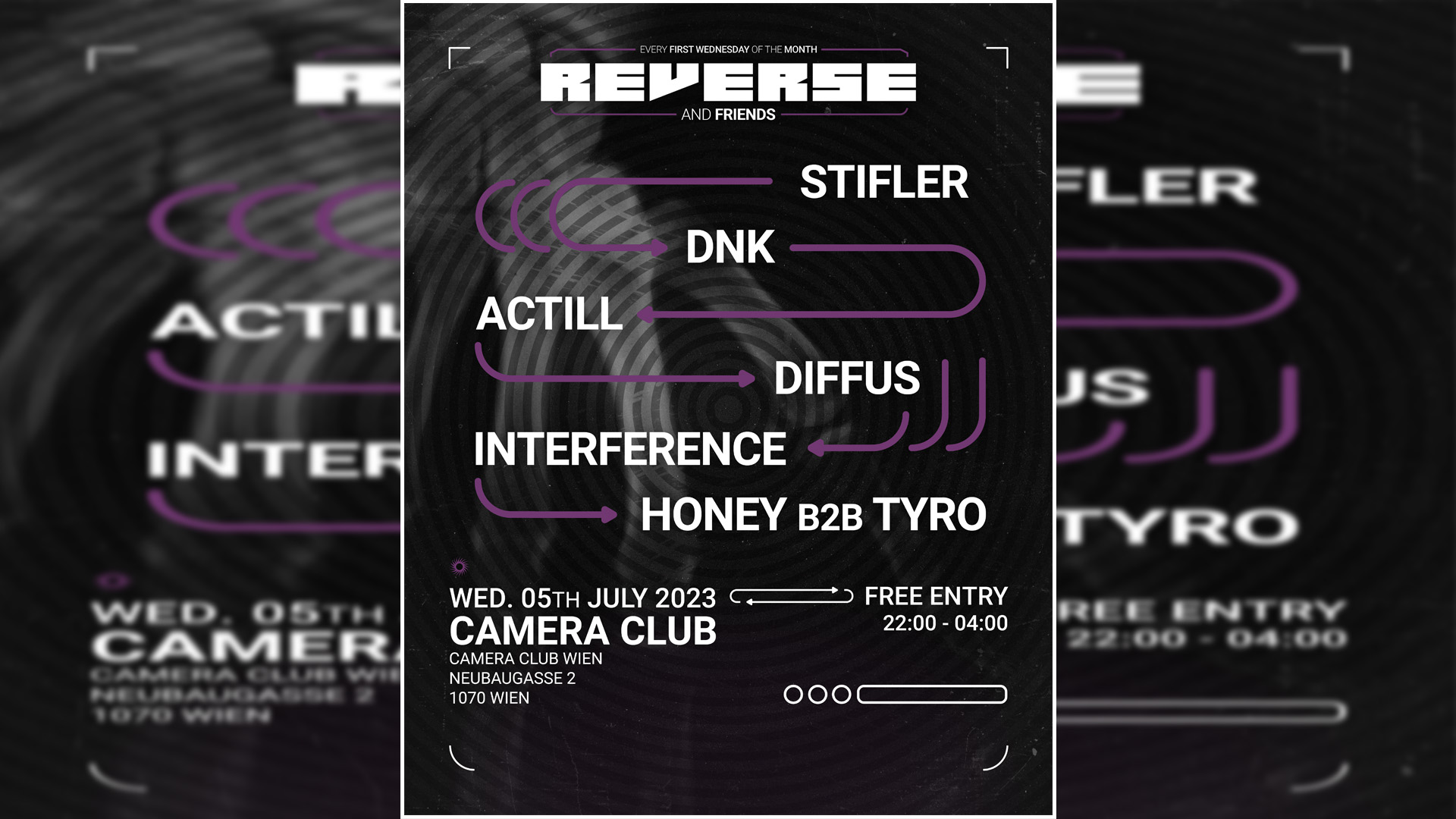 Again we are hosting Camera Club on a wednesday with Drum and Bass on the main floor. Come and have a dance with us!
This month we have the following DJs delivering exciting Sets:
Stifler
DNK
Actill
Diffus
Interference
Honey b2b Tyro
Location:
Camera Club (Neubaugasse 2, 1070 Wien)
The entry is free!
22:00 – 4:00
There is absolutely no space for ANY kind of discrimination at all our partys!
We are looking forward to you!