Peletronic

- Secret Escape EP | Release Party
Rhiz U-Bahnbogen 37-38 / Lerchenfeldergürtel, 1080 Wien
Letzte Chance ... vorbei! Dieses Gewinnspiel ist bereits vorüber. Die glücklichen Gewinner wurden per E-Mail benachrichtigt.
Teilnahmeschluss: 05. März 2020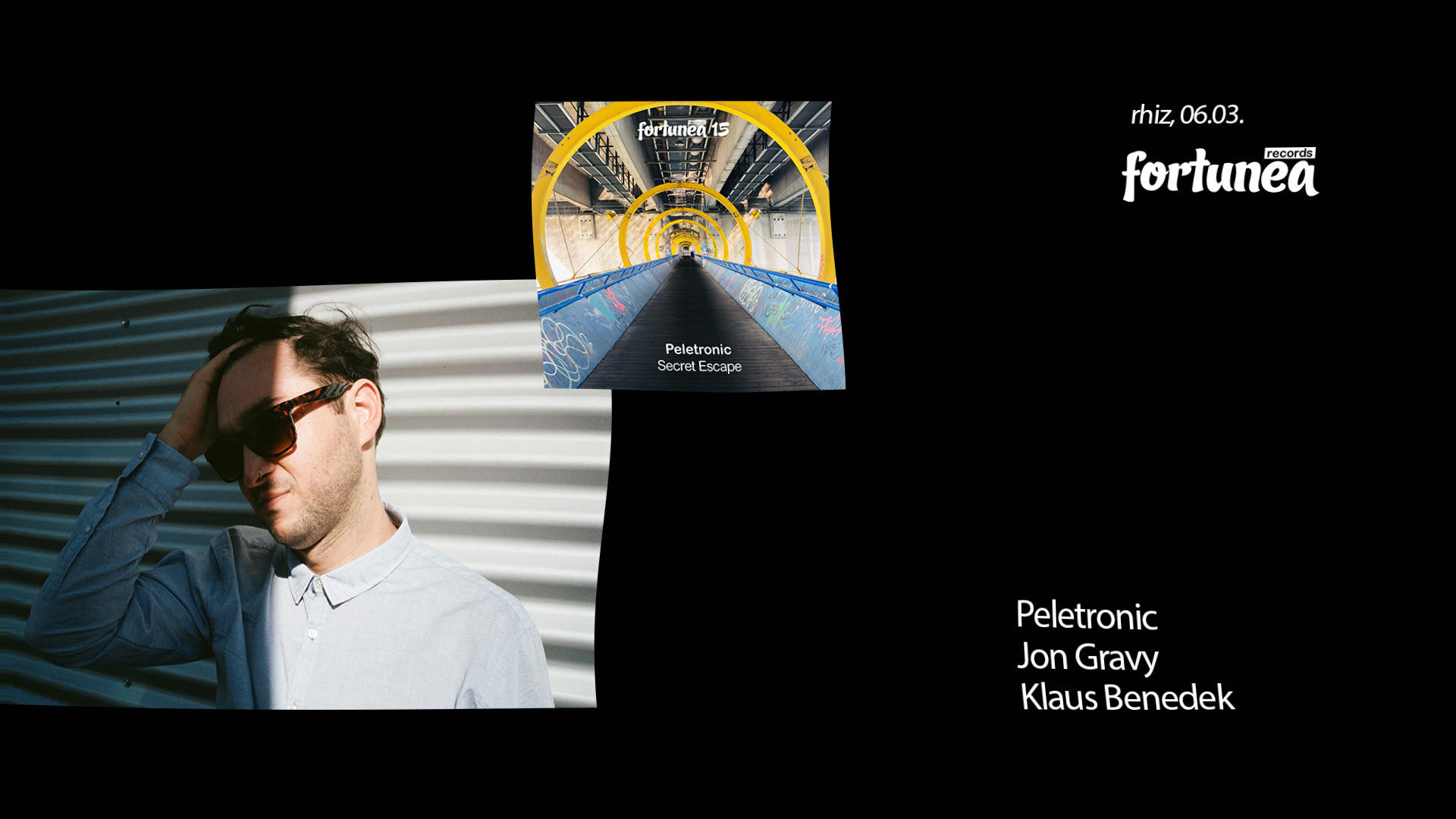 House music made in Vienna!
Peletronic is one of the busiest producers in town right now. Several solo releases and collaborations on labels such as theBasement Discos, Muzik & Friendz Records, Schönbrunner Perlen and Life Is For Living were not his only showpieces of the last 12 months.
In june 2019 his critically acclaimed Blyss EP (BC-Link: https://bit.ly/2HhaYgQ) came out on Fortunea. And now, it's the time for a follow up!
'Secret Escape' is the title of the new record and it's going to be released on vinyl aswell as digitally. For this occasion we will celebrate the launch in the Rhiz Vienna.
Besides him, Step Back Trax founder Jon Gravy will also join the line up. He did a fantastic remix of the track "My House Is Your House" on the B-side. And of course, no Fortunea labelnight would be complete without Klaus Benedek. He will do the warm up dutys.
Bandcamp: https://bit.ly/2HiCwSK
Soundcloud: https://bit.ly/2Hmp4ND