O - Der Klub Operngasse/Opernring, 1010 Wien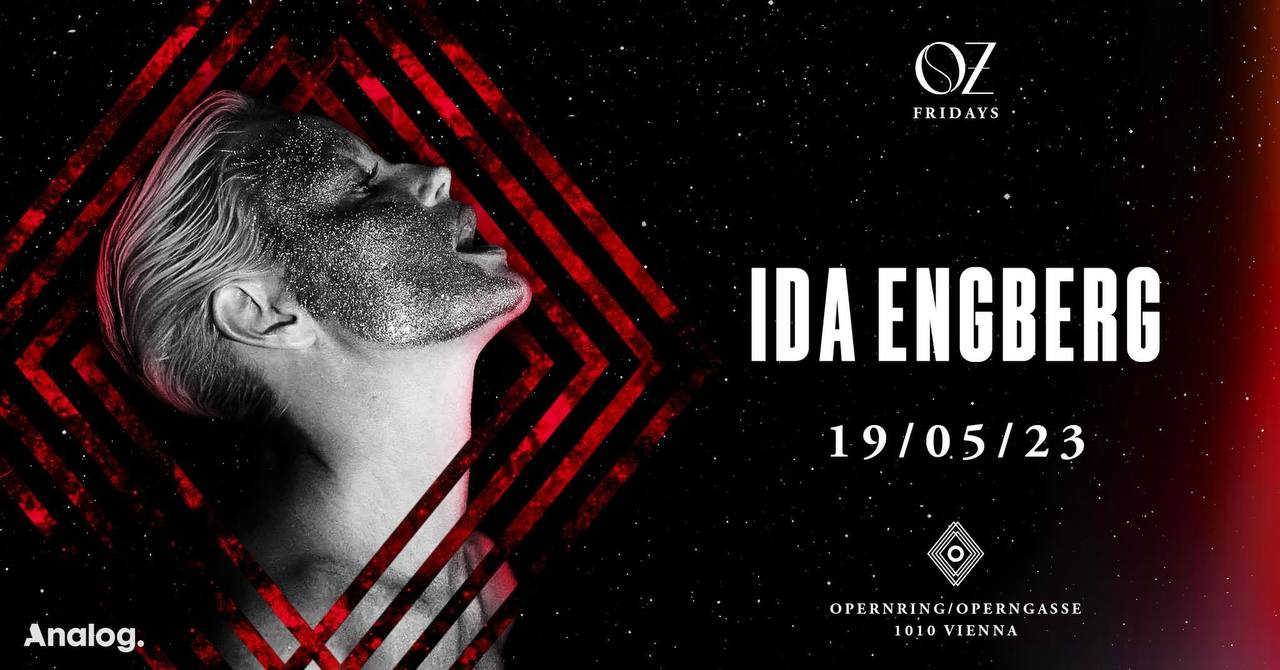 Friendlist-Eintritt für VOLUME-Fans:
Unter diesem
Link
kommt ihr auf die exklusive VOLUME-Friendlist und zahlt nur 5€ für den Eintritt!
Please welcome…
▀▀▀▀▀▀▀▀▀
IDA ENGBERG
▀▀▀▀▀▀▀▀▀
An icon and real legend from Sweden.
The renowned techno DJ and producer is known for her impeccable taste in music and electrifying performances that keep crowds moving all night long.
Engberg's releases on labels such as Drumcode and Crosstown Rebels have cemented her status as a leading figure in the global techno scene.
Let's come together to celebrate the power of music and be swept away by the magic of Ida Engberg.
▬▬▬▬▬▬▬▬▬▬▬
MAIN FLOOR
▬▬▬▬▬▬▬▬▬▬▬
Soundsystem by L-Acoustics
Supported by
▌ALBIN BREZLAN
▌HUEBL
▬▬▬▬▬▬▬▬▬▬▬
SALON WASABI
▬▬▬▬▬▬▬▬▬▬▬
This place shines in a completely new guise and splendour. Proudly equipped with Lambda Labs Soundsystem. Hosted by *Superdrive
▌PETRIK
▌THELMO
▌LIZN
▌POVERLU
▬▬▬▬▬▬▬▬▬▬
KONSULAT
▬▬▬▬▬▬▬▬▬▬
Secret Floor w/ Hip Hop & Urban Sounds
▌DJ Denzoro
▌DJ Orlando
▬▬▬▬▬▬▬
▌Soundcloud:
https://soundcloud.com/ida-engberg
▌Awakenings:
https://www.youtube.com/watch?v=HAAhQNlu744
▌Zurich Street Parade:
https://www.youtube.com/watch?v=vGbhPDSc4GQ
ENTRY & RESERVATION
▬▬▬▬▬▬▬▬▬▬▬▬▬▬▬▬▬▬▬
▌Strictly limited Early-Birds: 12€
▌Shop: http://tickets.o-vienna.at/
▌Tables & Loges: reservation@horst-group.com
▬▬▬▬▬▬
LOST & FOUND:
lostandfound-o@horst-group.com
AGE: 19+
Follow us on Instagram:
@o_der_klub
@oz.fridays