O - Der Klub Operngasse/Opernring, 1010 Wien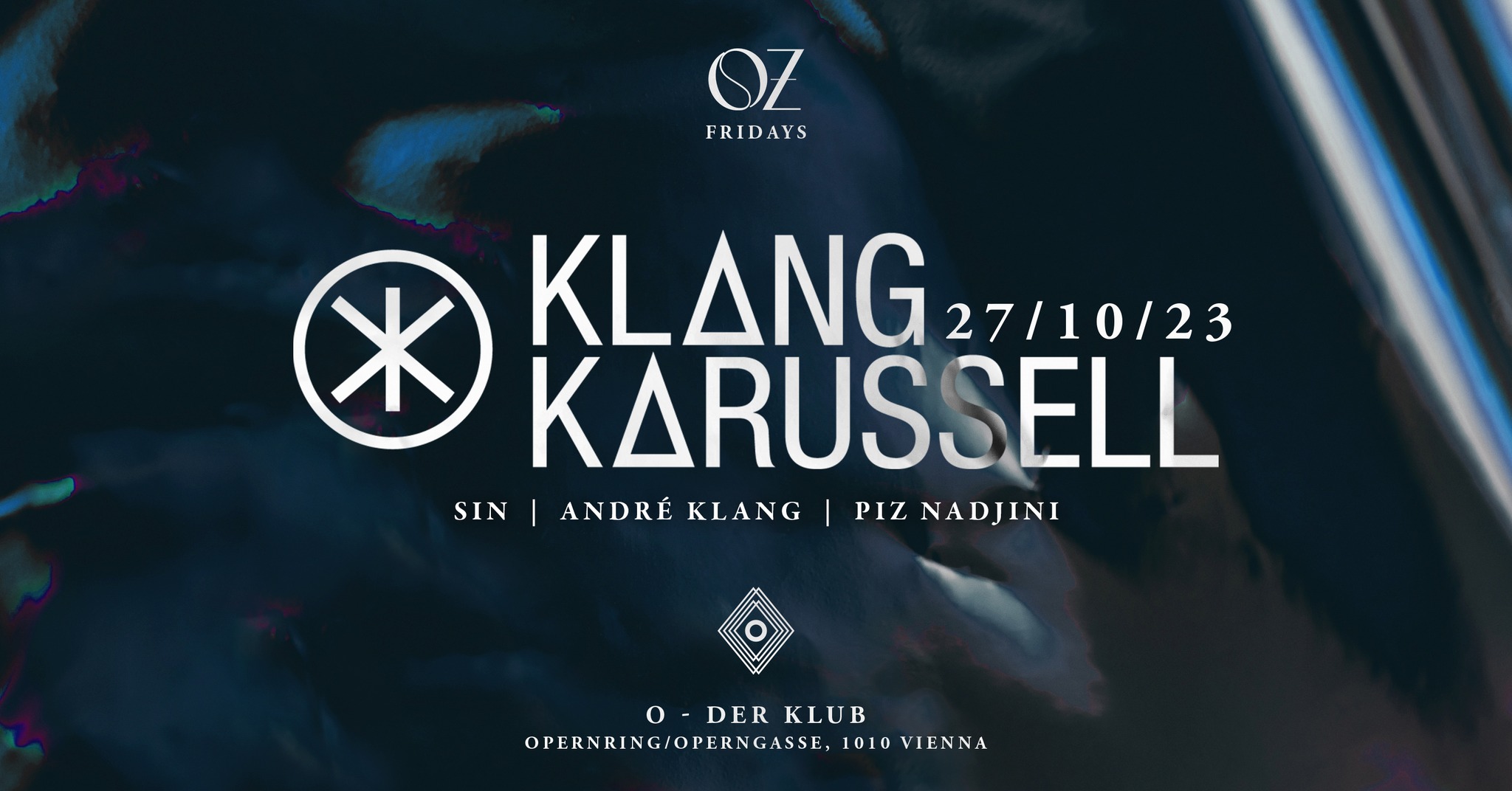 Please welcome back…
The Austrian Duo
KLANGKARUSSELL
Finally, they have returned
to Vienna. Good feelings
and nights to remember
are guaranteed wherever
they hit the decks.
MAIN FLOOR
Soundsystem by L-Acoustics
▌ANDRE KLANG
▌SIN
▌PIZ NADJINI
SALON WASABI
Soundsystem by Lambda Labs
▌tba.
KONSULAT
w/ HIP HOP & URBAN
▌tba.
LIVE SETS
ENTRY & RESERVATIONS
▌Early-Birds: 15€
▌Shop
▌Tables: reservation@horst-group.com[/link]
THEIR JOURNEY TO OZ
This dynamic duo carved out their reputation with "Sonnentanz," a track that skyrocketed to global chart-topping success. This path steered the old school friends from Salzburg in a specific direction. Under their label, "Bias Beach Records," they have launched a dozen Klangkarussell singles since 2019, collectively gaining an astonishing 200 million streams. Throughout their career, Klangkarussell has consistently delivered emotionally charged music with a proper structure.
LOST & FOUND: lostandfound-o@horst-group.com
AGE: 19+
Follow us on Instagram:
@o_der_klub
@oz.fridays