O - Der Klub Operngasse/Opernring, 1010 Wien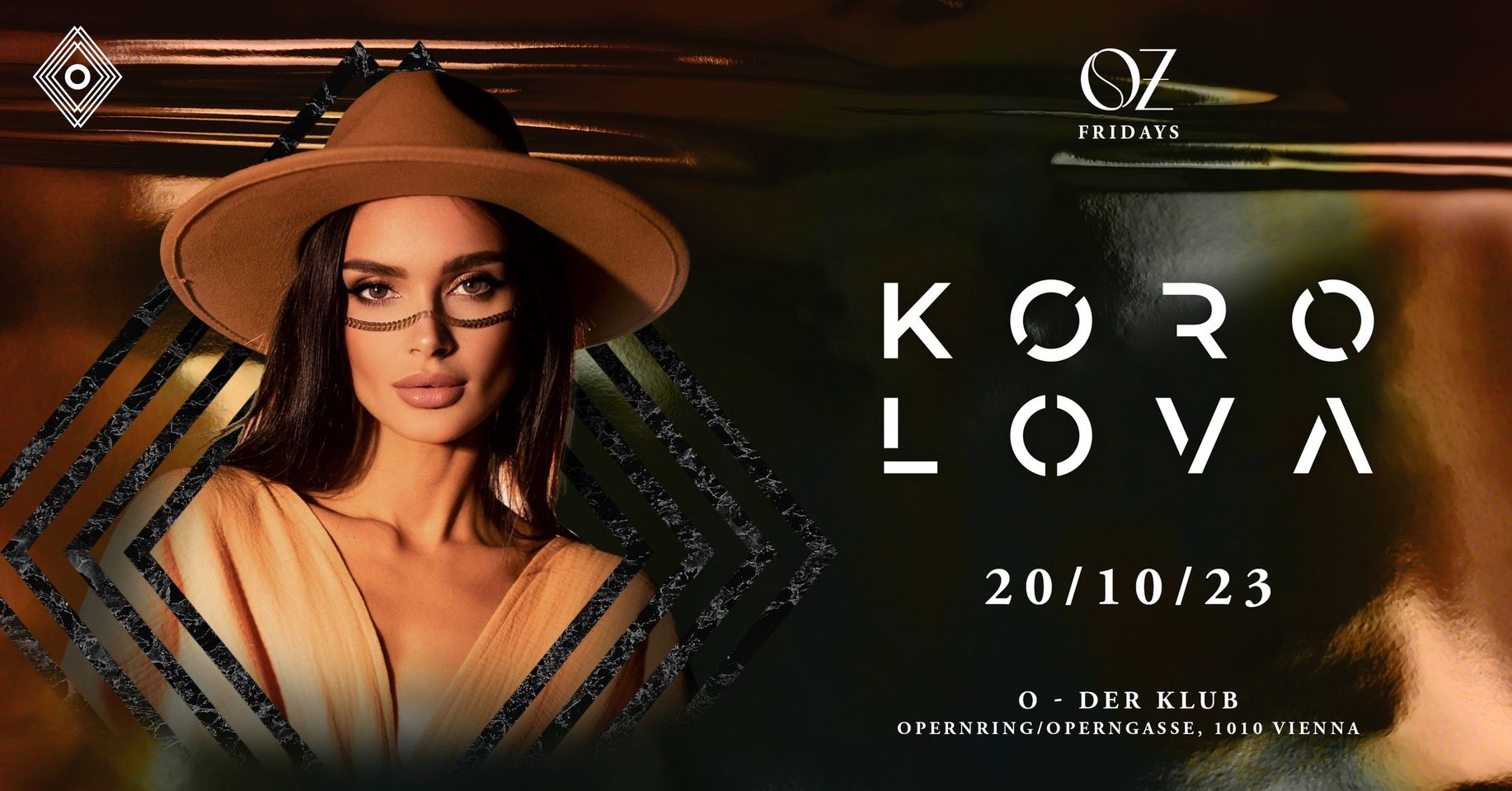 Please welcome…
KOROLOVA
… a DJ and producer from Kyiv.
Her tracks are released at the world's
best labels AFTR:HRS, Armada,
Get Physical, and conquer top
positions on the charts of Beatport.
Welcome to the family of OZ.
MAIN FLOOR
Soundsystem by L-Acoustics
Supported by
▌TBA
SALON WASABI
Proudly equipped with
Lambda Labs Soundsystem
▌TBA
KONSULAT
Secret Floor w/ Hip Hop & Urban Sounds
▌T-ONE
LIVE SETS
▌Tomorrowland Main Stage 2023:
▌EDC Las Vegas 2023:
▌SoundCloud
ENTRY & RESERVATION
▌Strictly limited Early-Birds: 12€
▌Shop
VIP TABLES & LOGES
Click here and your wonderful VIP experience starts now:
https://bit.ly/oklubtables
or
Don't hesitate to write us an email at any time:
reservation@horst-group.com
or
Use our WhatsApp-Service +43 676 9701545
HER JOURNEY TO OZ
Korolova is a breakout talent who has exploded onto the melodic house and techno scene in impossibly quick fashion. In just one year, she played more than 100 shows in more than 50 countries, picked up 10 million Spotify streams, 50 million views on YouTube and released tracks on influential labels such as AFTR:HRS, Get Physical Music and Armada.
Korolova fell in love with electronic music when she heard the likes of Gabriel & Dresden, Cosmic Gate and Tiesto back in 2004. At the time, she was already an accomplished ballet dancer who performed in Ukranian's biggest venue, Beach Club 117, and went on to perform shows like Sensation White and Armin Only. She also switched from a maths to a music degree when she began collecting and playing records, and has never looked back since.
LOST & FOUND:
lostandfound-o@horst-group.com
AGE: 19+
Follow us on Instagram:
@o_der_klub
@oz.fridays