OZ

w/ MATHAME [Afterlife]
O - Der Klub Operngasse/Opernring, 1010 Wien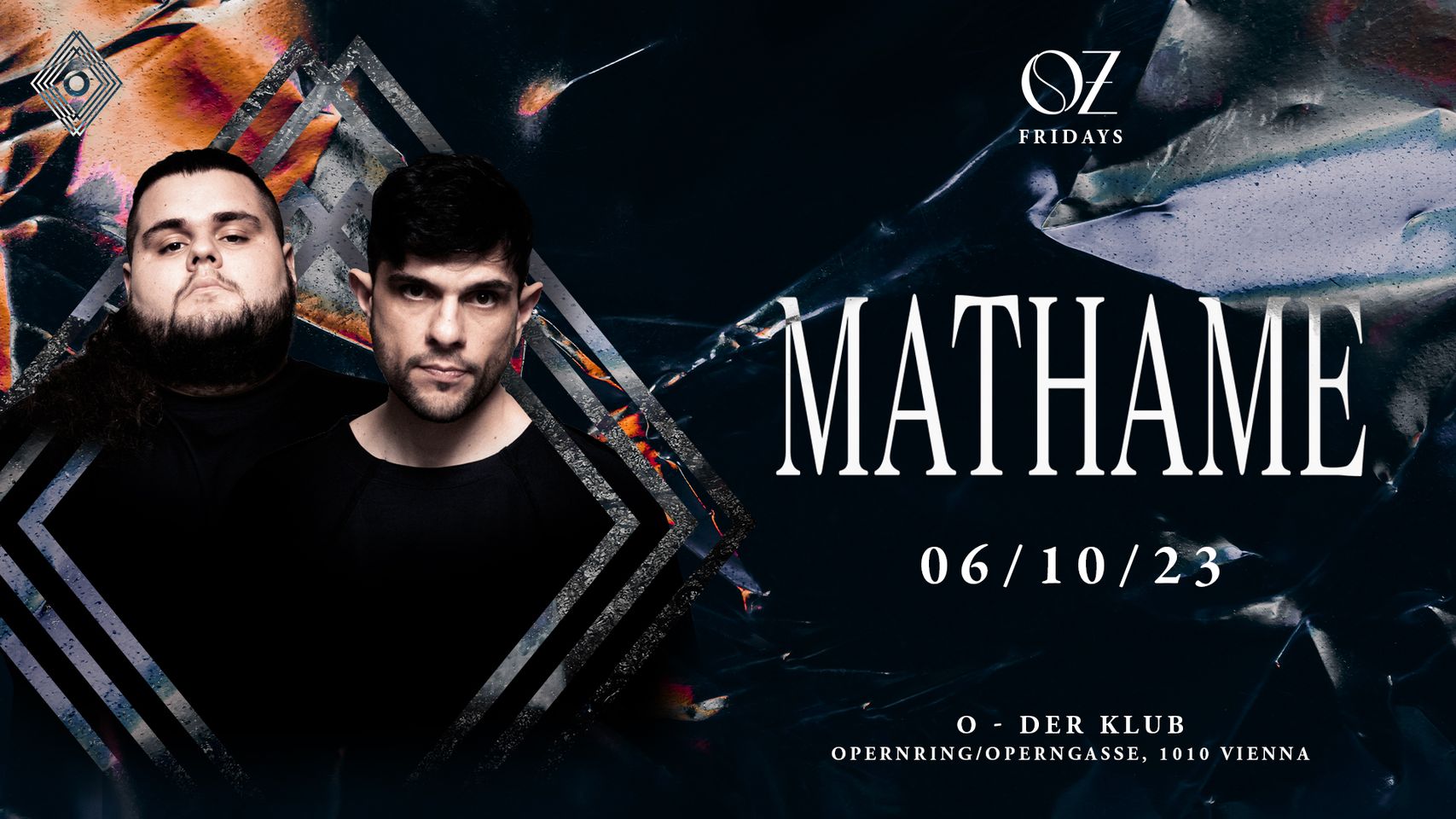 Please welcome
the Afterlife Act…
MATHAME
"We're not the kind of act that releases every two or
three months, because we want to have goosebumps
for every track, and every remix we do,"
From the solitude of volcanic Mount Etna
to stages around the world, melodic techno duo
Mathame writes songs that inspire a generation
of producers and transports fans to heights that
are out of this universe.
MAIN FLOOR
Soundsystem by L-Acoustics
Supported by
▌tba.
SALON WASABI
Proudly equipped with
Lambda Labs Soundsystem
Hosted by NINE O NINE
▌tba.
KONSULAT
Secret Floor w/ Hip Hop & Urban Sounds
▌tba.
▌Ultra Music Festival 2023
▌Cercle Mexico City:▌Tomorrowland 2023:▌Soundcloud:
ENTRY & RESERVATION
▌Strictly limited Early-Birds: 15€
▌Door: 20€
▌Shop
Click here and your wonderful VIP experience starts now:
Don't hesitate to write us an email at any time:
reservation@horst-group.com
or
Use our WhatsApp-Service +43 676 9701545
LOST & FOUND:
lostandfound-o@horst-group.com
AGE: 19+
Follow us on Instagram:
@o_der_klub