O - Der Klub Operngasse/Opernring, 1010 Wien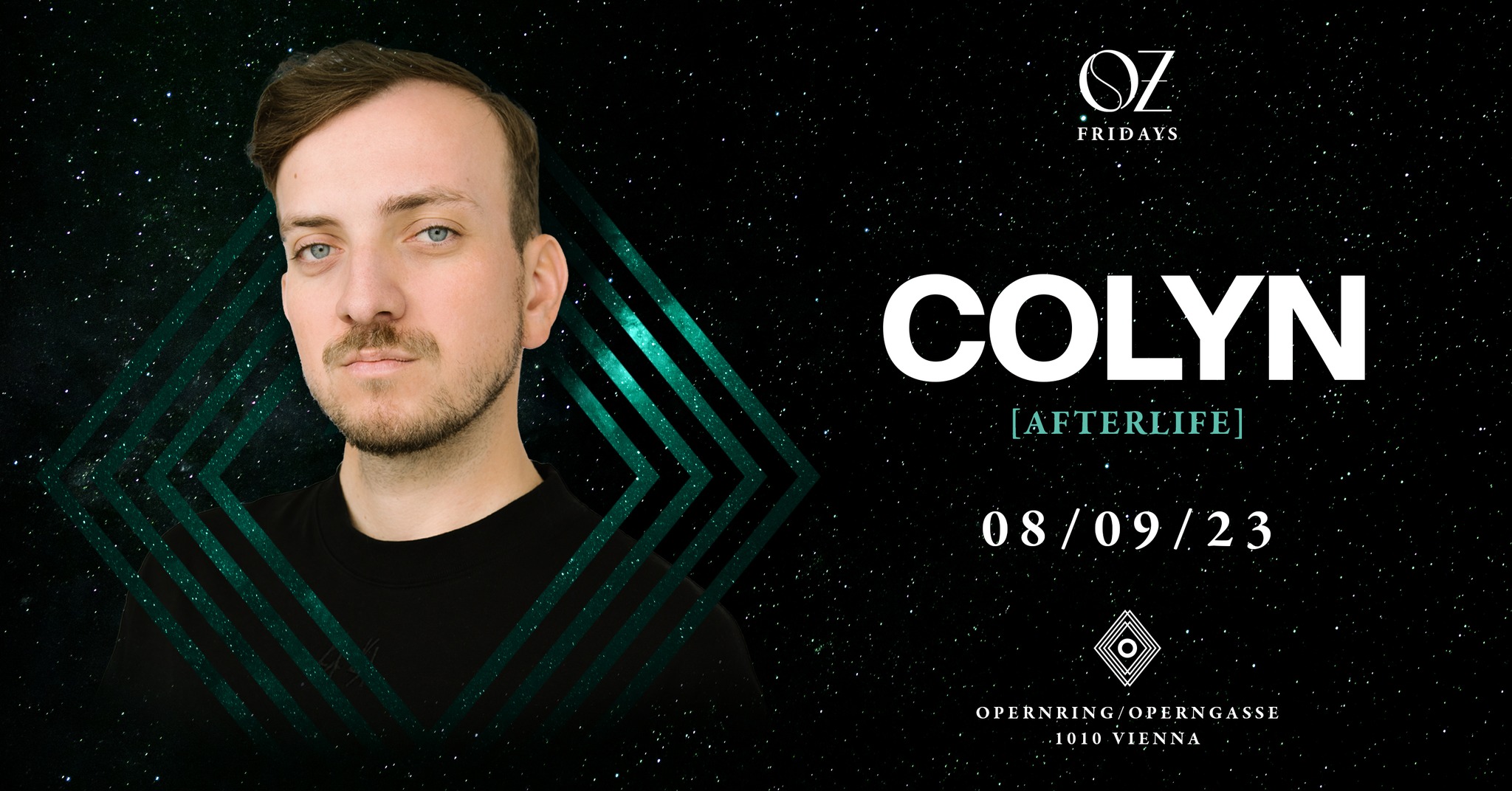 Please welcome back
the Afterlife Act…
COLYN
His signature sound evokes transmissions of emotions through nostalgic memories. Delayed synth and endless textures mix into euphoric grooves, each more infectious than the last. Soaring sounds and layered textures turn the reality you know into a journey somewhere in between space and time… and soon, he will play again under the Vienna State Opera.
MAIN FLOOR
Soundsystem by L-Acoustics
Supported by
▌tba.
SALON WASABI
Proudly equipped with
Lambda Labs Soundsystem
▌tba.
KONSULAT
Secret Floor w/ Hip Hop & Urban Sounds
▌tba.
LIVE SETS
▌Strictly limited Early-Birds: 12€
▌Shop
▌VIP Tables & Loges: https://bit.ly/oklubtables or reservation@horst-group.com[/link]
HIS JOURNEY TO OZ
Colyn first started producing 9 years ago! His breakthrough moment arrived when "Tale of Us" discovered his sound and began integrating his music into their sets on a regular basis. He started to turn heads with his track "Amor", getting signed to the event concept of "Afterlife". Other "Afterlife" artists such as Mind Against, Fideles, Mathame, and many more heavily supported the record. Even Joris Voorn is a fan and called it "one of his favorite records of the year."
LOST & FOUND:
lostandfound-o@horst-group.com
AGE: 19+
Follow us on Instagram:
@o_der_klub