O - Der Klub Operngasse/Opernring, 1010 Wien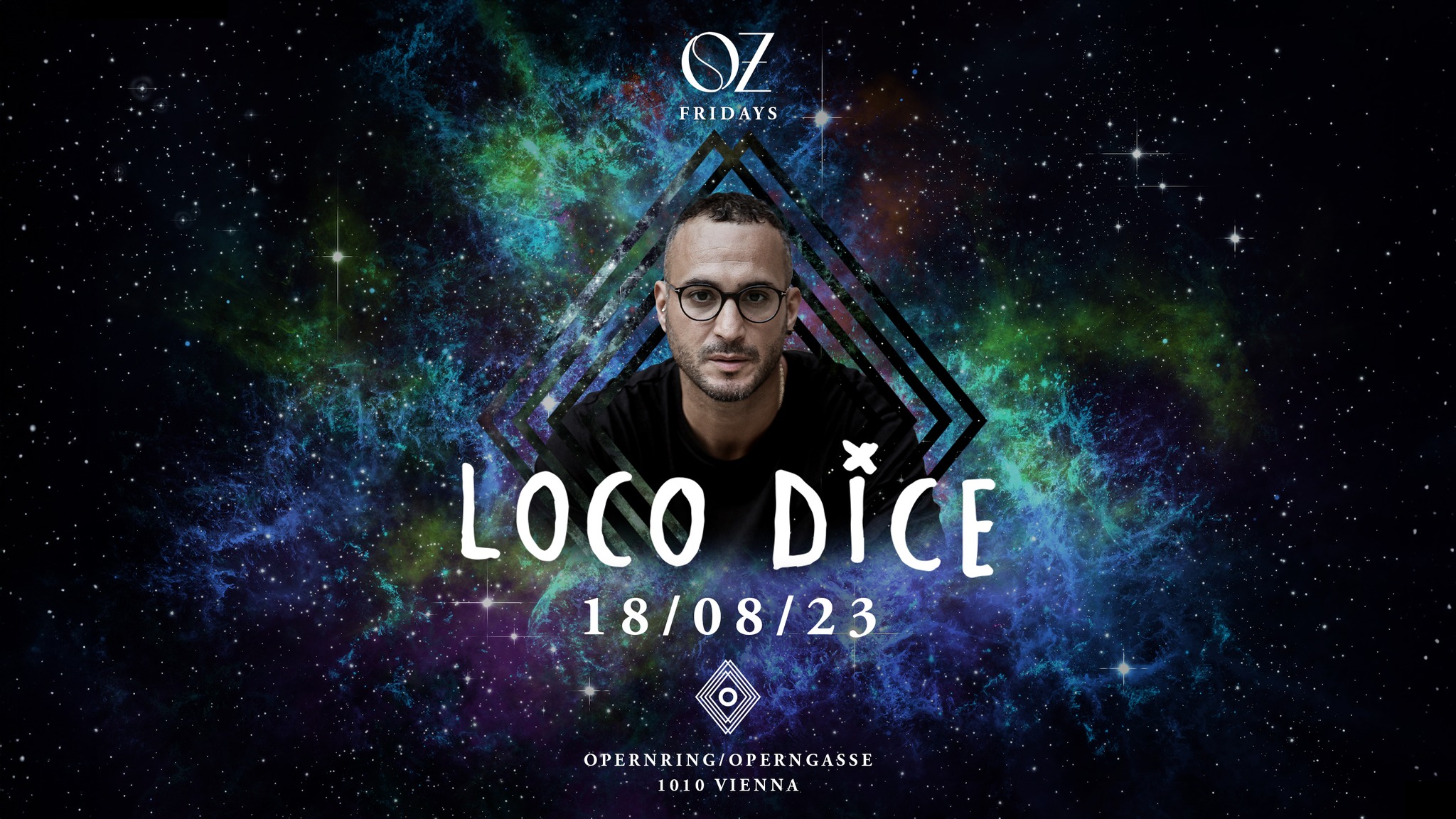 Please welcome back…
LOCO DICE
Get ready for an electrifying night as this German-Tunisian maestro takes the stage. With his fusion of techno and house and a career spanning over two decades, Loco Dice has solidified his position as one of the most respected and influential figures in electronic dance music. But his popularity extends far beyond his musical productions: As a live performer, he has graced the stages of major festivals and top-tier clubs worldwide… and soon Loco Dice will play under the state opera.
MAIN FLOOR
Soundsystem by L-Acoustics
Supported by
▌VISIONV
▌BONO
SALON WASABI
Proudly equipped with Lambda Labs Soundsystem.
▌tba.
KONSULAT
Secret Floor w/ Hip Hop & Urban Sounds
▌tba.
HIS JOURNEY TO OZ
Born and raised as Yassine Ben Achour in Düsseldorf, he began his career as a hip-hop DJ and later established a solid residency at Salon des Amateurs, a local club. He later became an electronic music legend after esteemed performers like Ice Cube, Snoop Dogg, and Usher recognized his potential. Loco Dice has released numerous successful tracks and remixes on several known labels like M-nus, Cocoon, Ovum, Cadenza, and Four Twenty throughout his career. He also created his record label, Desolat, featuring some fantastic collections. Whether in the studio or behind the decks, he remains an influential force in the industry, continuously evolving and shaping the future of dance music.
LIVE SETS
▌Originals² | Beatport Live:
▌SoundCloud
ENTRY & RESERVATION
▌Strictly limited Early-Birds: 12€
▌Shop
▌VIP Tables & Loges:  or reservation@horst-group.com[/link]
LOST & FOUND:
lostandfound-o@horst-group.com
AGE: 19+
Follow us on Instagram:
@o_der_klub
@oz.fridays