MJ PRESENTS: FLASHOVER / GENERATION BREAKDOWN / WAVE PUNX / THE SOUNDHEADS
Café Carina Josefstädter Straße 84, 1080 Wien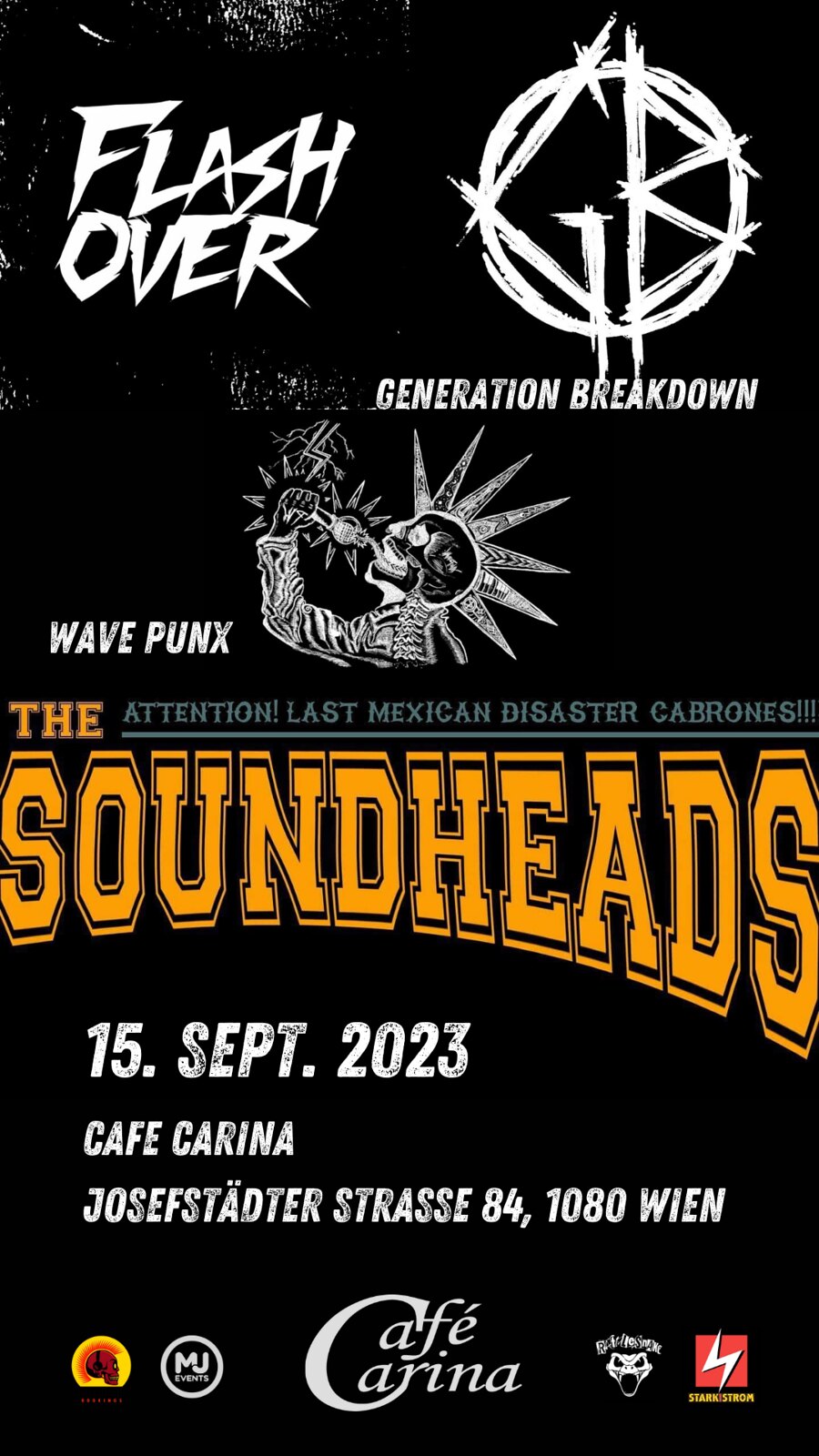 MJ PRESENTS: Flashover / Generation Breakdown / Wave Punx / The Soundheads
FLASHOVER
(Pop-Punk / Oberösterreich)
Flashover is an Upper Austrian based (Pop-) Punk band formed in 2022. With their music they try to move their audience to have a good time, like a flashover, the crowd should go crazy when they start to play their music.
They are heavily inspired by bands like Green Day, Slash, The Offspring, Billy Talent, blink-182 and Sum 41.
The lyrics are about social criticism, personal issues and also fun shit.
GENERATION BREAKDOWN
(Punk Metal / Metal Rock n´Roll / Dresden / Germany
WAVE PUNX
(Wave / Punk Rock / Dresden / Germany)
THE SOUNDHEADS
(Punk Rock / Vienna / Austria)
Punk Rock from Vienna