LUFT & LIEBE

w/ HIDDEN EMPIRE
Pratersauna Waldsteingartenstraße 135, 1020 Wien
Letzte Chance ... vorbei! Dieses Gewinnspiel ist bereits vorüber. Die glücklichen Gewinner wurden per E-Mail benachrichtigt.
Teilnahmeschluss: 18. August 2023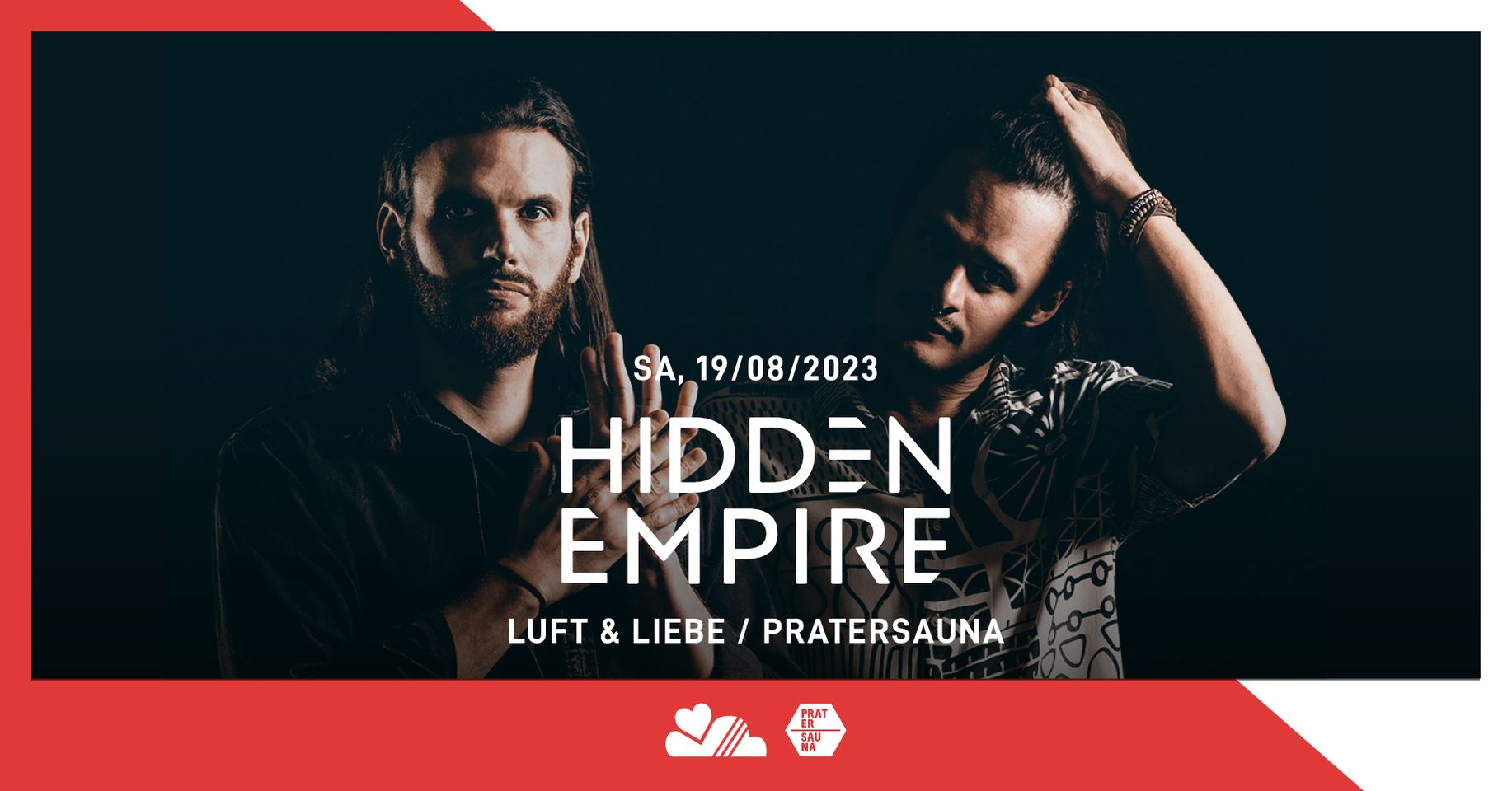 LUFT & LIEBE w/ HIDDEN EMPIRE
SA 19/08/2023 Pratersauna
Wir freuen uns schon auf Euch!
Vorverkauf:
Early Bird Tickets: 10 Euro
Abendkassa ab 23:00 Uhr
Mainfloor:
LUFT & LIEBE
► HIDDEN EMPIRE (stil vor talent / de)
Not your typical techno/house act, Branko and Niklas, alias Hidden Empire, have established a sound signature at once abstract and alluringly dynamic over the years, gathering momentum through a handful of quality releases for an array of international labels. Since the drop of their first records back in 2015, Branko and Niklas have been championing a sound both genuinely turned towards the club while allowing themselves to explore into further adventurous territories – from dreamy, cosmic excursions to a versatile arsenal of foundation-shaking EBM cuts, via exotic detours and back to the classic, floor-focused programming that flows through all of their ambitious, stadium-sized output. The pair's wide-screen vision shows Branko and Niklas' impeccable sense for crafting sonics that far surpass mere DJ functionality to print into the listener's mind durably.
► DΛN BERG (RaveOnSociety)
► NIRA (ponyhof, hausgemacht)
Bunker hosted by
SORRY MOM
► Gugu
► Hanneken
► Romen est Omen
► Tolaris