The Loft Lerchenfeldergürtel 37, 1160 Wien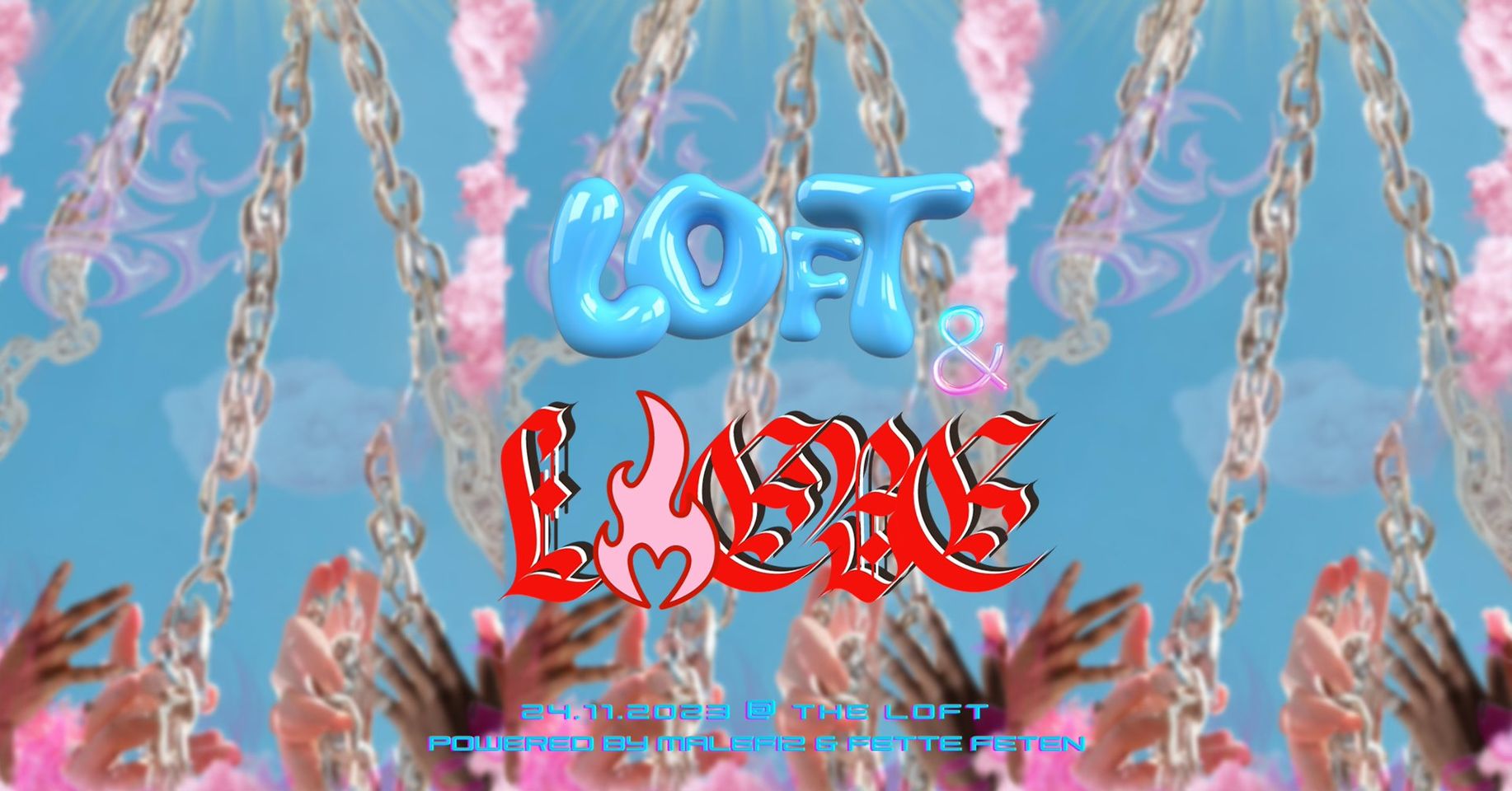 LOFT & LIEBE
powered by FETTE FETEN & MALEFIZ
Friday 24.11.2023
@ THE LOFT
22:00-06:00
10€ before 15€ after midnight
POP TRANCE TECHNO
BODY ACCEPTANCE
ART
EXHIBITION
DARKROOM
TATTOO / HAIR / SPEAKER
LIVE PAINTING
DRAG
 Dress code for BODY ACCEPTANCE
you are allowed to breath again haha
– There is no certain dress code
BUT we invite u to go creative!
We don't want to promote a certain dress code and force someone to show skin!
Just be aware that some will go extremer with their outfits. Also they should feel safe with crazy or kinky clothing.
so kinda try to create something you feel comfy but creative and avoid blue Jean & white shirt in respect to others.
You will find an EXTRA POSTING about the CONCEPT of body accepting!
 UPSTAIRS – Elektro Pop
FLORIAN LOVESHACK [malefiz]
DJ TERROR [hyperreality]
PHILIPP EICHER [rhinoplasty]
 LIVING ROOM FLOOR – interactive room
 READING
SPEACH
HAIR
TAROT
TATTOO
RINGS
CLOTHING
EXHIBITION
 DOWNSTAIRS Trancy – Techno
Drag Performance [fairybebii]
DJ PIRIOT [fette feten]
WHO I WHY B2B MARSHRUTKA [fette feten]
DJ KÜNDIGUNG [wet]
 exhibition on all floors
visuals
live painting
SEE U THERE!
24.11.2023
@ THE LOFT
22:00-06:00
your fave queer pop collective MALEFIZ
& your fave queer fem community FETTE FETEN