Jet lag Disco #2 w/ Oberst & Buchner & Larifari
Praterstrasse / PRST Praterstraße 18, 1020 Wien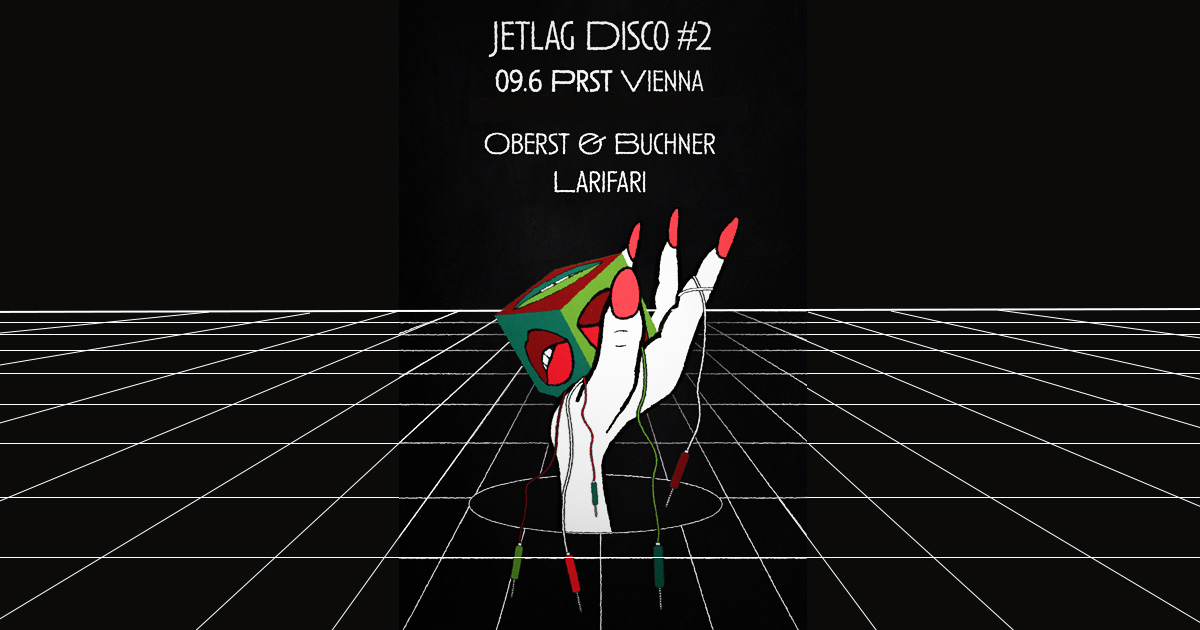 Curated by Oberst & Buchner, 'Jetlag Disco' covers every shade of music resonating between disco, house, techno and dark mesmerizing vibes on one of the best sound systems in town.
Reflecting the basic idea of the sound, dynamic duo Larifari from Innsbruck will join the party to bring one of their high-energy sets to Vienna.
Come as you are. Stay late. Join the jetlag.
Line Up (alphabetical order)
__________________________________
Oberst & Buchner
Larifari
__________________________________