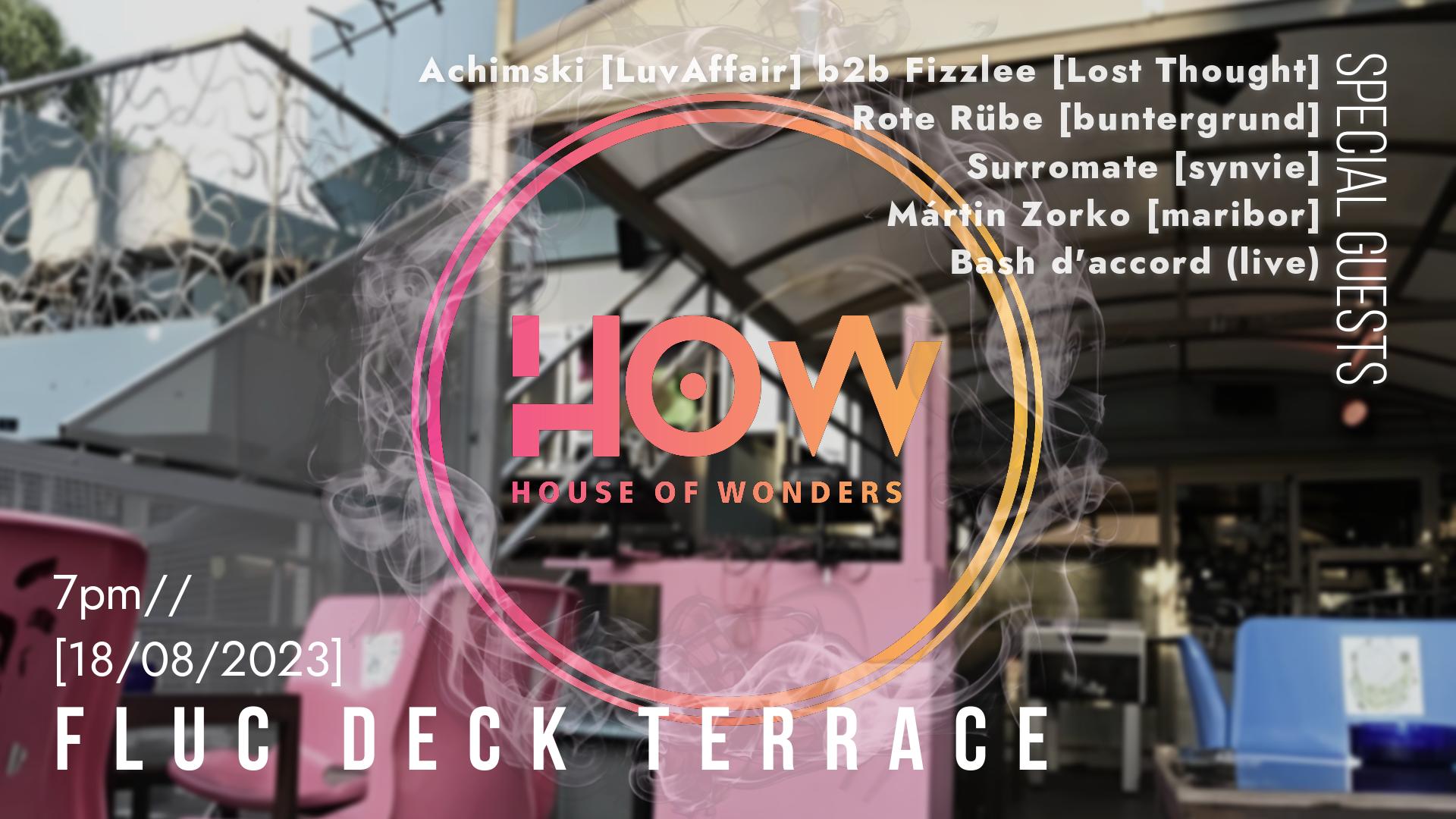 Get ready to surrender to the sizzling beats of the season at "Sins of Summer"! Let loose and embrace the boundless spirit of the sun-soaked months. Get ready to feel the temperature rise and your senses ignite as we crank up the energy throughout the night.
At House of Wonders, we believe in spreading the love, and what better way to do that than through the power of music and dance? Get ready to share the love with a crowd of like-minded souls who are just as eager to let go and bask in the summer vibes.
۝ LINE UP ۝
House of Wonders residents:
➫ Vanja Lee
➫ Sugr Sugr
➫ Tobi Wankenobi
Special guests:➫ Bash d'accord (live)
➫ Rote Rübe [buntergrund]
➫ Surromate [synvie]
➫ Mártin Zorko [maribor]
➫ Achimski (luvAffair) b2b Fizzlee (lost thought)
۝ VENUE ۝
Fluc deck terrace
Start: 7pm with a live concert – don't be late!
We will play until 10pm outside and then go inside to turn the volume up.
Admission: 10€ (5€ with Fluc Wanne ticket)
Join us at "Sins of Summer" and experience a night of pure bliss and unforgettable memories.
As usual, please be respectful and mindful towards others and the location!