GRELLE FORELLE

pres. DLV (All Night Long)
Grelle Forelle Spittelauer Lände 12, 1090 WIEN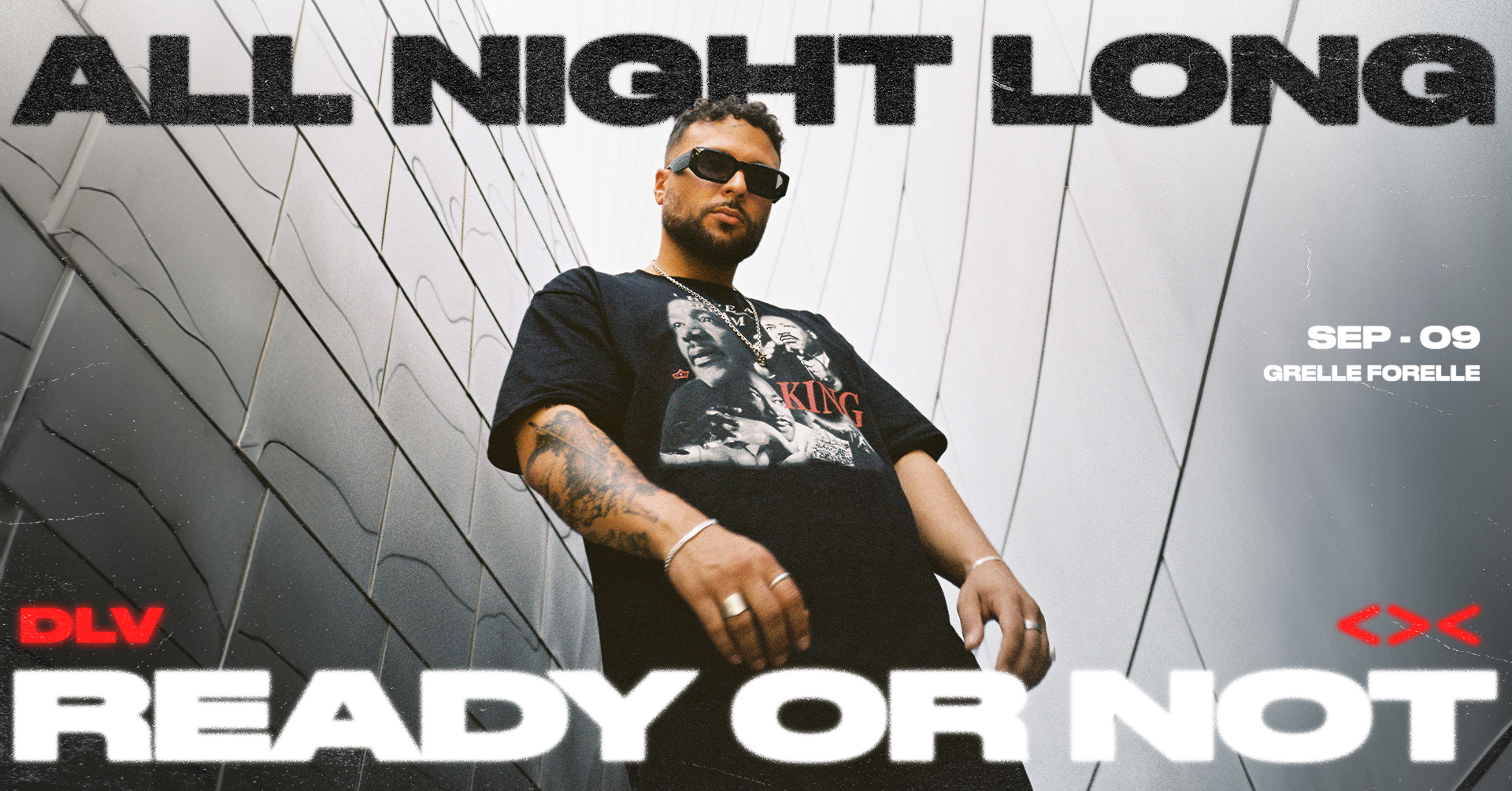 READY OR NOT, HERE I COME!
Join me for my first ALL NIGHTER at Grelle Forelle, an event that holds a very personal and special meaning for me.
It's been a long journey, and I've dedicated my career to this moment.
Come and experience the magic with me on September 9th.
Let's create unforgettable memories together!
See you on the Dancefloor Vienna!
MAIN ROOM
DLV (All Night Long)
KITCHEN hosted by
MAHLWERK
MAX WAGNER
Kat Ze
Maro
SHMONÈSS
THERE IS NO PLACE FOR RACISM, SEXISM, HOMOPHOBIA AND TRANSPHOBIA