O - Der Klub Operngasse/Opernring, 1010 Wien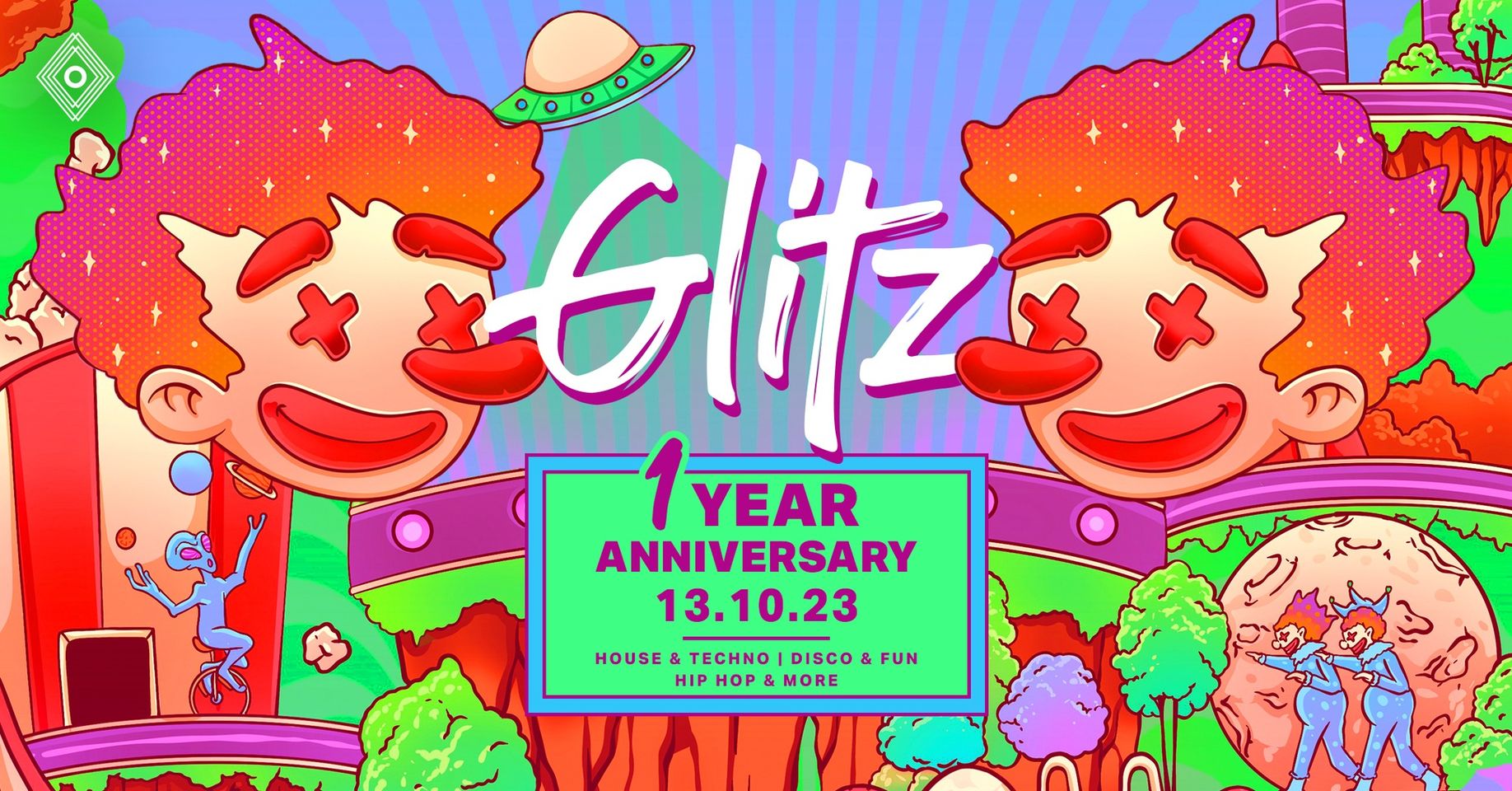 ONE YEAR OF GLITZ MAGIC
THE STORY
Join us as we celebrate a year of pure ecstasy at Glitz – a place that feels like coming home, where music, art, and dreams reunite under the Vienna State Opera.
OUR JOURNEY
 For 12 extraordinary months, Glitz has been on a mission to capture the city's energy and unite everyone within the enchanting confines of three dazzling floors. It's a world where you can be yourself, surrounded by positivity, kindness, and exceptional people. Each event is an addictive blend of music, artistry, and pure joy – an experience that's best seen to be believed.
THE CEREMONY
 Every event inside the world of Glitz shares a special ceremony. Short moments that allow you to arrive and experience the most beautiful time together. This is the moment to let go of whatever is holding you back in the outside world.
THE SHOW
 Forget reality and find each other at a mind-blowing event that combines the power of musical, visual, and even artistic dream effects. You will be able to witness bizarre and sometimes mind-altering decorations, loco visuals, extraordinary artists, crazy freaks, fancy elves, clowns and wizards that only enhance the feeling of being part of something that can not be described by words. Get ready to experience pure joy and happiness while dancing through the night.
[Don't get your cameras ready when it happens – just enjoy the moment]
THE LINEUP
Once upon a time, people started wandering around the world to hear the most talented artists play and invited them to Glitz.
MAIN FLOOR [Disco&House]
▌JOULES
▌BIANCA PORO
▌JOHNNY VINCENT
▌DOMINIQUE FOLIE
▌MARCO DI LORENZO
SALON WASABI [Techno&TechHouse]
▌ANISZ
▌BART UND BUSEN
KONSULAT [HipHop]
▌DJ T-ONE
THE QUEST
 WE WANT YOU
Are you brave enough to be part of the family & show?
Do you love to express yourself, dress up and entertain?
Then we'd love to welcome you to our fantastic crew – apply now via: glitz@horst-group.com
BE OUR GUEST
10€ < 00:30 > 15€
[only door sale]
FRIENDLIST: Very limited spots will be available soon here
VIP TABLES & LOGES
Click here, and your wonderful VIP experience starts now
or
Don't hesitate to write us an email at any time:
reservation@horst-group.com
or
Use our WhatsApp Service +43 676 9701545
We can't wait to get crazy with you on the dance floor and
make [un]forgettable memories that for sure last for a lifetime.
Lost&Found:
lostandfound-o@horst-group.com
AGE: 19+
Follow us on Instagram:
@o_der_klub
@glitz.vienna