dasWerk Spittelauer Lände 12, 1090 WIEN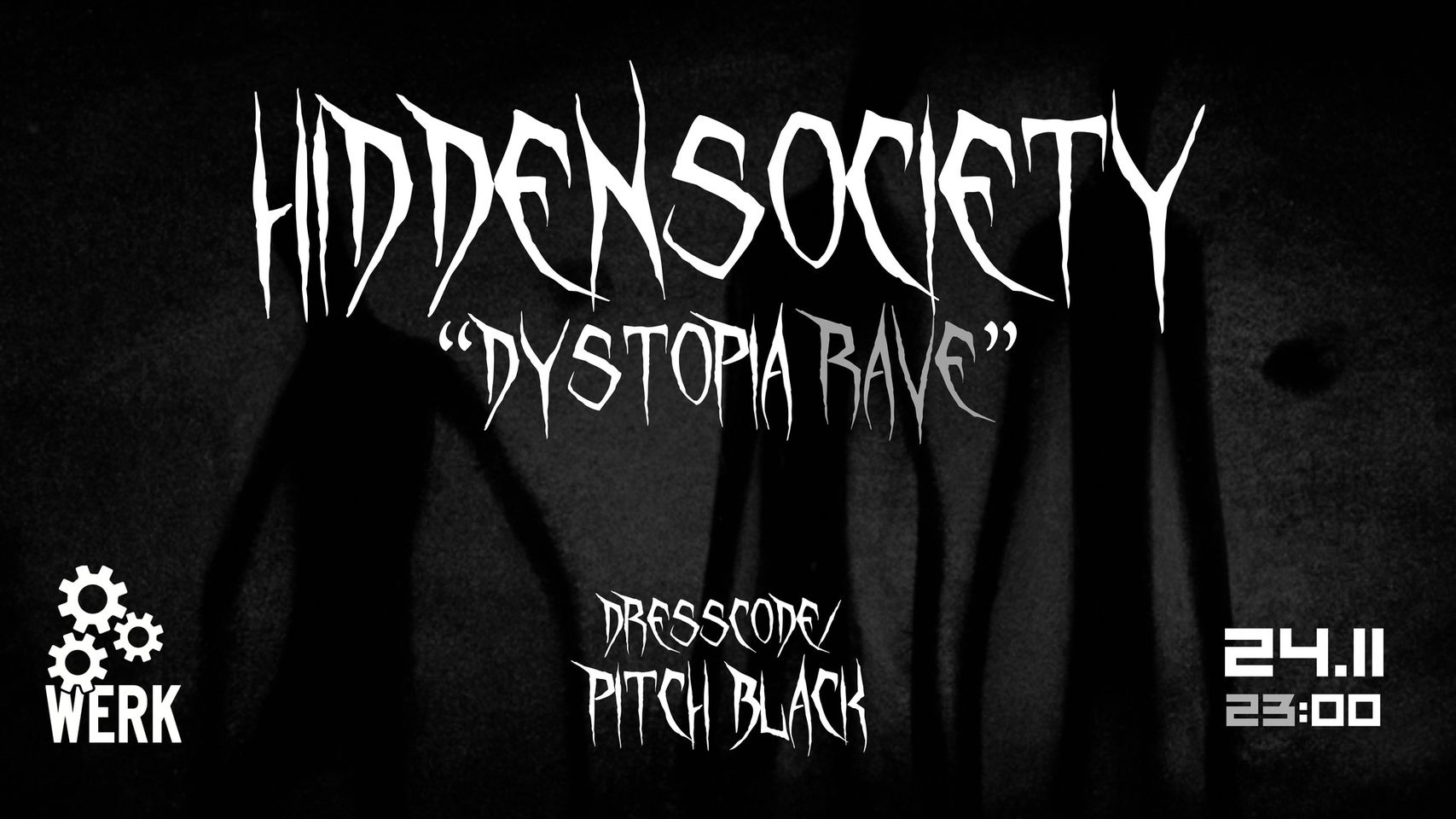 DYSTOPIA RAVE on 2 FLOORS
 TECHNO FLOOR
DNB FLOOR
DRESSCODE = PITCH BLACK!!!
PRESALE (Limited 70 TICKETS) / 11€ after 13€
AT THE DOOR / 15€
Beyond a rave, we are a collective soul quest. In anonymity, we dissolve into rhythm, uniting in a language of dance.
LASTER/TECHNO FLOOR:
23-01: EGRESS
01-2:30: HEARBEATBABE
02:30-04: BERUSKA
04-06: TEKKNISH x PARANOID
LUSTER/DNB FLOOR:
23-00: SERPENT STAIT
00-02: SOKA x KLINAC
02-04: CHERCHES
04-06: HONEY
BEFORE YOU COME, PLEASE NOTE:
 AWARENESS means ❝BE AWARE❞
In addition to our specially trained security team, our awareness team within the club – which shines unmistakably – our bar team and cash desk team are available at any time for all your concerns.
We protect the space we have created!
Everyone is welcome at our raves!
Let this sink deep into you.
 PROTECT YOUR SAFER SPACES
 Take care of yourself ► Know your own limits!
Stay hydrated ► There is a water dispenser at the bar
Protect yourself ► Free hearing protection at the bar
No smoking inside ► Smoking & vaping only outside
 ADRESS: Spittelauer Lände 12 – 1090 Vienna
PUBLIC: U6/U4 STATION="SPITTELAU"