Viper Room Landstrasser Hauptstrasse 38, 1030 Wien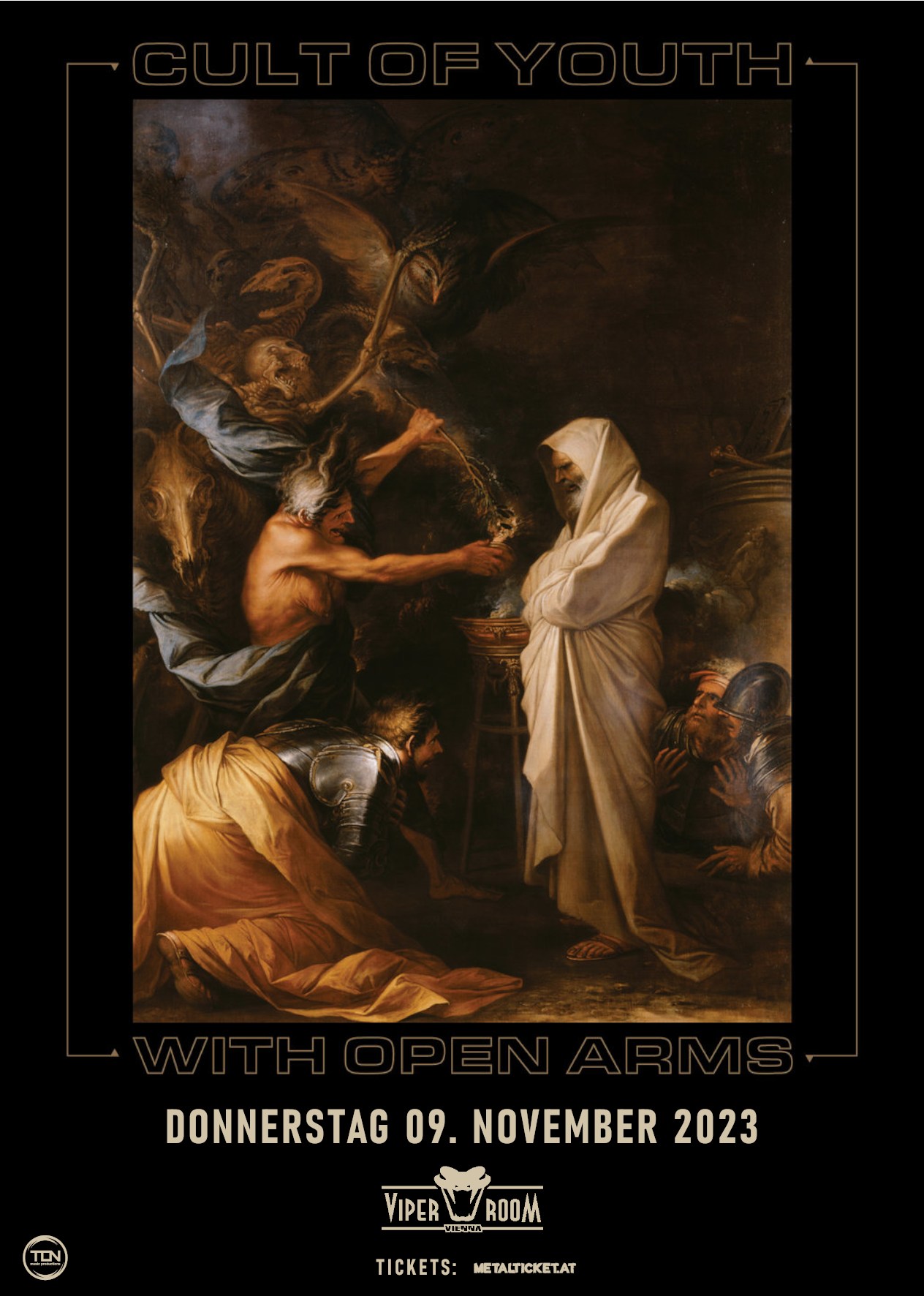 𝐂𝐮𝐥𝐭 𝐨𝐟 𝐘𝐨𝐮𝐭𝐡 is a neo-folk band based in Brooklyn, NY led by founding member Sean Ragon. Ragon had been active in the DIY punk, industrial, and experimental music scenes on the East coast for well over 15 years, while also running the acclaimed record store and label in Brooklyn called Heaven Street and Blind Prophet Records. Starting 𝐂𝐮𝐥𝐭 𝐨𝐟 𝐘𝐨𝐮𝐭𝐡 initially as a bedroom solo project, Ragon released a self-titled debut EP as well as a hyper-limited live cassette titled Today Your Love, Tomorrow The World with Axiomata Product in 2007 and 2008, as well as a full-length titled A Stick To Bind, A Seed To Grow with Dais in 2008. With nods given to, Current 93, or Paul Giovanni's innovative soundtrack to The Wicker Man, Ragon's early material consisted of acoustic guitar ballads paired with either aggressive vocals or Gregorian-like chants, sometimes accompanied by layered industrial beats underneath.
Ragon eventually recruited a more permanent backing band, and with a new lineup at its disposal, 𝐂𝐮𝐥𝐭 𝐨𝐟 𝐘𝐨𝐮𝐭𝐡 continued to fine-tune and evolve its sound by adding hypnotic bass lines, rhythmic and sometimes tribal-like drum beats, and a chamber-pop style of orchestration. Merging their roots in punk and post-punk with their neo-folk tendencies, 𝐂𝐮𝐥𝐭 𝐨𝐟 𝐘𝐨𝐮𝐭𝐡 began to create an altogether unique and incomparable sound as they went on to sign with Sacred Bones for their 2nd, 3rd, and 4th LP's.
Supportanfragen: Es gibt 2 Slots für lokale Supportbands, bitte wendet euch via email an uns.