Charlotte Sands

Can we start over? World Tour
Flex - Halle
Donaukanal / Augartenbrücke, 1010 Wien
Jetzt Tickets sichern unter
Exklusives Gewinnspiel für unsere User!
Teilnahmeschluss: 31. Mai 2024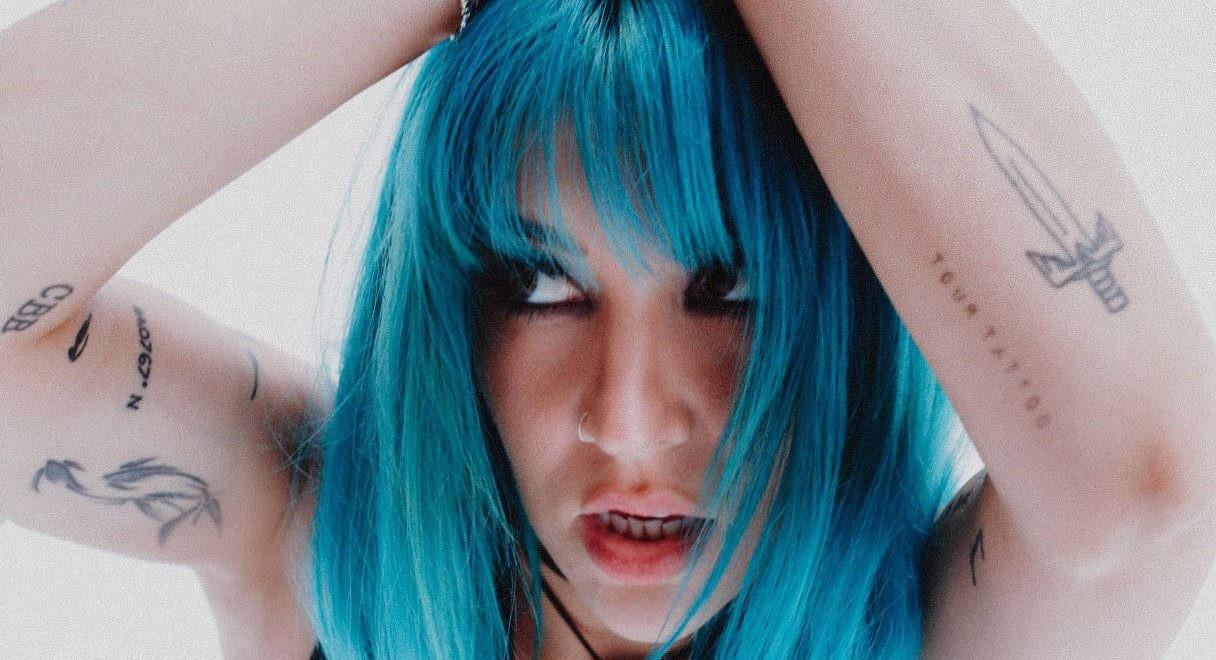 Charlotte Sands
Since the day she was born, Charlotte Sands has been forging her own path. Her earliest memories are filled with the sound of her and her father's guitars, harmonizing to the songs of Sheryl Crow and Bonnie Raitt in their family living room. By age nine, she was not just singing, but writing her own music and performing. She released her first original album by the time she was just fifteen.
Her lyrical depth and kinetic energy is a testament to her early musical inspirations. She was raised on Sheryl Crow, Michelle Branch, and Bonnie Raitt, only to discover P!nk, Kelly Clarkson, Gwen Stefani, and Avril Lavigne in her formative middle school years. This blend of acoustic storytelling and powerful pop-rock performances inspired her to write music that married introspective lyrics and dynamic live energy.
In the years leading up to her debut album can we start over?, Sands has been prolific – constantly releasing music, charting at Top 40 radio for over 15 weeks, nominations for Breakthrough Artist at A2IM's Libera Awards, taking home an award at London's Heavy Music Awards, touring with legendary acts like My Chemical Romance, YUNGBLUD, and The Maine, and preparing for an international arena tour with 5 Seconds of Summer – all while remaining fiercely independent. She loves the freedom that being a fully independent artist grants you, making music on her own terms and releasing each song into the world when it feels right. Her debut album is the culmination of a lifelong dream, a project she waited to undertake until it aligned perfectly with her artistic vision.
"The inspiration behind the title can we start over? came while writing a song for the album about the idea of restarting a relationship, and the idea of beginning again or reintroducing yourself to someone," Sands says. "I've changed so much over the last few years personally and in my career and I love the concept of starting over as who I am now with the information and knowledge I've gained. It's not about forgetting the past or regretting our choices but more so letting go of the previous version of ourselves and meeting each other where we are at this moment in the phases that we're currently in. I think this album for me represents exactly that, standing firmly where I am as the person I am today."
The album came to life in a whirlwind of collaboration and creativity. "A few months ago I had no intention of releasing a full length project. I flew to LA in May and had three sessions with songwriter / producers Jutes, Alex Nice, and Keith Ten4. Every night that I left the studio I remember thinking to myself 'That's my favorite song I've ever written' – and then the next day we would write a song I loved even more. At the end of the three days, I had three records that felt like the best music I'd ever been a part of. Each song was so different yet so representative of who I am now, I knew they would someday be released into the world but I was certain they had to be released together."Those three songs now lead the charge for the album, releasing as the first three singles in the exact order they were written.
"Their ability to amplify my experiences with their lyrics and production without watering it down or undermining my voice is an extremely rare quality to find in this industry, especially being a female artist in a room full of men. I am grateful to continue to work with them and why 6 of the 10 songs on the album were created with them" says Sands of the trio.
"I am so thankful to have created this album with so many people that let me feel powerful and vulnerable and every emotion in between," she says. "Danen Reed, who I've been working with for years and am lucky to get to continuously create with over so many phases of my life, as well as the incredible Kyle Reith, Nick Furlong, Michael Whitworth, Matthew Marino, Kodeblooded, Mike Pepe, Lil Aaron, and Daniel Geraghty – they are all some of my favorite people to be in a room with, let alone make music with, and I am so incredibly grateful that they lent me their time and talent to help make these songs possible."
One of her favorite tracks, "blindspot", feels like a song she's been trying to write her entire life. "It's from a perspective that I've never really written from before and the production reminds me of so many of the songs I grew up listening to that inspired me to start making music in the first place." She hopes her fans and new listeners will love these songs, each one a distinct representation of her heart and mind.
When asked about the challenges faced when crafting her debut album, Sands says, "To be honest there hasn't been a part of this experience that has felt like a challenge, it feels extremely organic and exciting. It's definitely hard to balance the business and the creative sides of my artistry but it's also why I've chosen to stay independent, so that I have complete control over each and every aspect of my career."
As she stands on the precipice of her debut album's release, Sands is filled with anticipation. "I hope this album conveys strength, confidence, and power within vulnerability," she says. "It feels like holding a mirror to myself and reflects exactly how I feel right now in this phase of my life. I feel more secure in who I am as a person and as an artist than I've ever been."