The Loft Lerchenfeldergürtel 37, 1160 Wien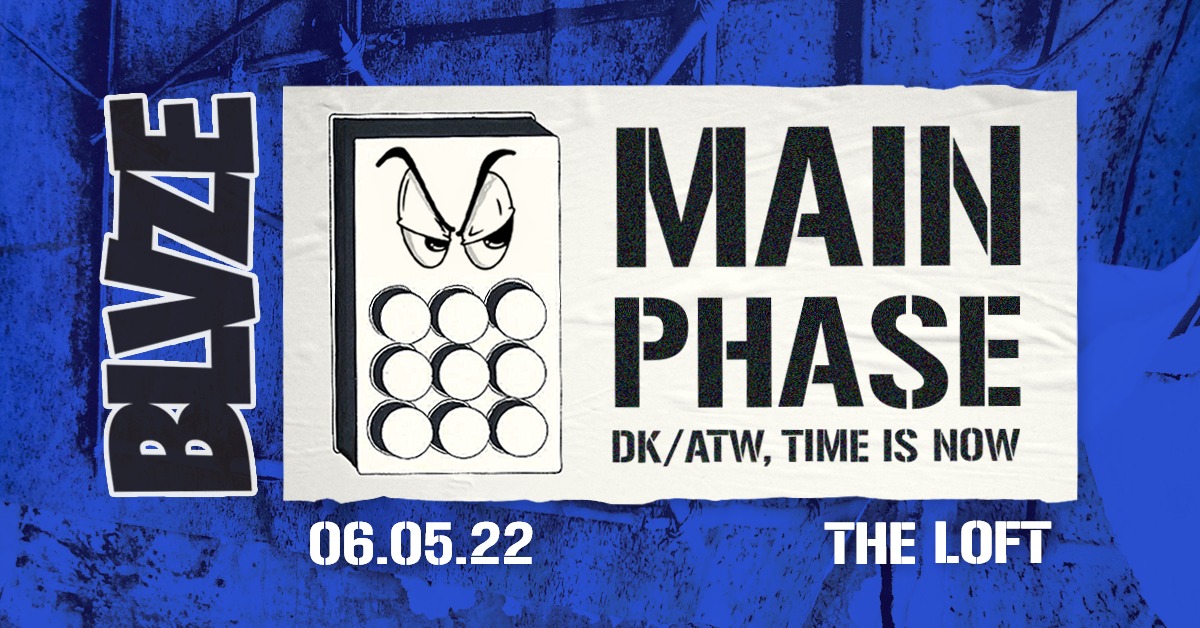 BLVZE is back with bang – get ready for:
MAIN PHASE 
(Copenhagen / ATW Records, ec2a, Time Is Now)
soundcloud.com/mainphase001
Support by BLVZE GVNG:
B.Ranks
Lost Tourist
Succubus
FVBIO
P.tah
&
Kinetical
Info:
Main Phase is a Copenhagen-born DJ/producer and co-founder of ATW Records with Interplanetary Criminal. He boasts an impressive back catalogue with releases on the likes of Warehouse Rave, Shall Not Fade, Dansu Discs, ec2a, Dim Sum Records, Haws, 3 Feet Deep, Hardline Sounds, Nerang Recordings, Project 90, Petrola 80 and Practical Rhythms.
Combining elements of UK Garage, 2-step, jungle, breaks, dubstep and more, Main Phase is proof that the current underground resurgence of the UK sound reaches further than the British Isles.