Triebwerk Neunkirchner Straße 65b, 2700 Wiener Neustadt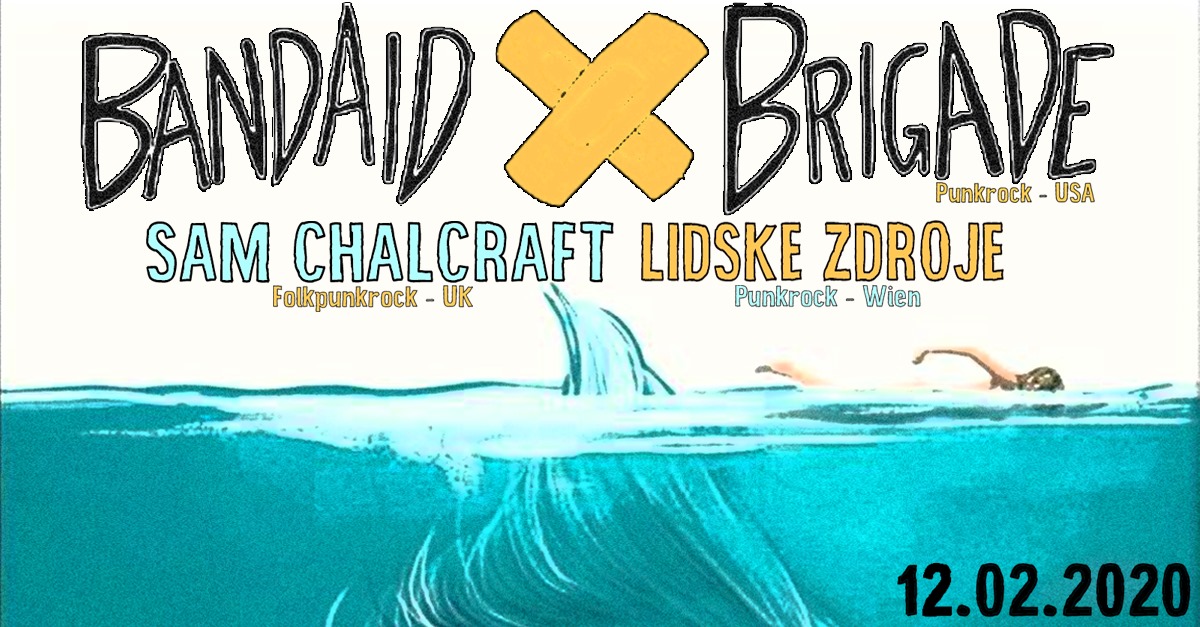 Bandaid Brigade (Punkrock – USA)
Bandaid Brigade is the new group from Zach Quinn (PEARS) and Brian Wahlstrom (Scorpios, Gods of Mount Olympus) who have just announced their debut single, "Travel Light." The single is from their forthcoming album, I'm Separate. The full scope of who'll be releasing their full-length has yet to be revealed, but you can watch their zany video for the lead single, and read an extensive interview, by heading to New Noise Magazine.
Recorded at Black in Bluhm Studios in Denver, CO, and co-produced with Chris Fogal, the album features drummer Paul Rucker (Street Dogs, Drag the River). Quinn and Wahlstrom stretch beyond their punk roots on this project with ambitious songwriting, polished arrangements, and a throwback sound that draws some detectable influences from early progressive rock.
Zach Quinn made his name fronting critically acclaimed New Orleans-based hardcore punk band PEARS. Brian Wahlstrom is a classically trained opera singer and pianist whose touring and recording career is rooted firmly in punk rock and has included frequent collaborations with Joey Cape (Lagwagon). Quinn and Wahlstrom connected on a tour produced by Cape's label One Week Records, which brings artists into a high energy, week-long write-arrange-record process that culminates in a completed album and follow-up touring. The pairing fully leverages the combination of Quinn's raw edge, Wahlstrom's finesse, and the lyrical power of dual songwriters.
Support: Sam Chalcraft (Folkpunk – UK) & Lidské Zdroje (Punkrock – Wien mit Marco von Astpai)