AUSTRIA FREE EARTH FESTIVAL TEASER PARTY
Weberknecht Lerchenfelder Gürtel 49, 1160 WIEN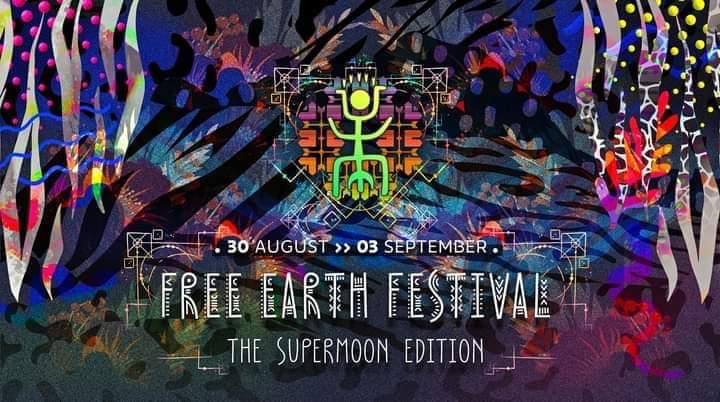 𝗔USTRIA FREE EARTH FESTIVAL TEASER PARTY
Free Earth Festival is a unique event in Europe, as it is the only beach festival of its kind. With roots dating back to the 1990s, we are determined to bring back the original story. A family gathering at an amazing remote seaside camping location in North Greece! Because we can't bring the ocean, we will definitely get all the magic from this festival and on top, we will put all our innovative spirit and love into creating a mind-blowing experience for you to enjoy.
8 hours Music • 2 Floors • 8 Artists •
PRIZE: • Gift for all Admissions 1 gram of CBD
    • Win 1 Free ticket lottery for Free Earth Festival
Psychedelic Floor:
☆ PETRAN (PARVATI RECORDS/GR)
☆ GENEJOKE (SPIRAL TRAX/GR)
☆ KEBUN (HYBRID RECORDS/AT)
☆ PARAMA (MIND THERAPY PROJECT/AT)
☆ SUNTRAX (SQUAMATA RECORDS/AT)
Down Tempo Floor:
☆VAN°ATIUS  (PSYPORT RECORDS/AT)
☆ DIGITAL KISS (NEXT TIME PRODUCTION/AT)
☆ NASTY (NEXT TIME PRODUCTION/GR)
Decorations: FULLIP
15€ General admission.
Doors Open: 22:00 till 06.00
Venue: WEBERKNECHT • Lerchenfelder Gürtel 47-49 • 1160 Wien, Österreich
———————————————————-
FREE EARTH FESTIVAL
30 AUG – 3 SEPT 2023
A unique venue, Amazing beaches, massive stages, 5 days of the festival,
7 days of camping, Welcome and closing parties, 150+ artists, and only 4000 tickets!
https://freeearth-festival.com/
ORGANIZED BY: AIM
E-MAIL: aimmanagement@gmail.com