Agent Side Grinder + Mitra Mitra
Rhiz U-Bahnbogen 37-38 / Lerchenfeldergürtel, 1080 Wien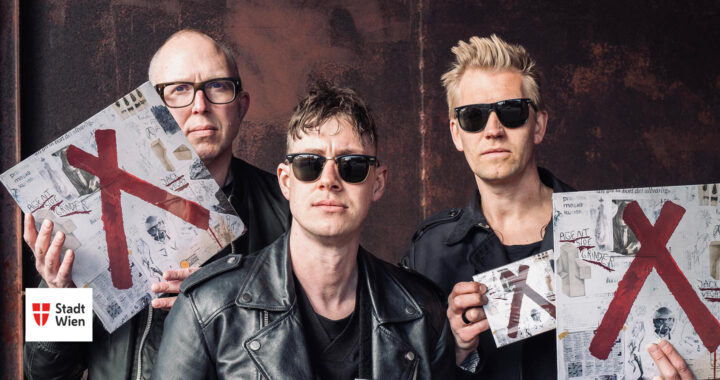 Agent Side Grinder
is an electronic/post-punk/industrial monster from Stockholm, Sweden. The band has toured extensively throughout Europe.
Their first two albums, Agent Side Grinder and Irish Recording Tape were rooted in post-punk, industrial and dark electro.
Their third album Hardware showed a bigger and more textured sound. It was named "album of the month" in Vice Magazine topped several annual "best of-lists" including Time Out Paris and won the Manifest-award (Swedish indie-grammy) for best synth album in 2013.
In 2015 they released Alkimia, a dramatic and melodic album that exceeded the success of "Hardware" (another Manifest win). The album contains a guest appearance by Nicole Sabouné.
After Kristoffer Grip, Henrik Sunbring and Thobias Eidevald decided to leave the band in 2017, Johan Lange and Peter Fristedt together with new singer Emanuel Åström returned in 2019 with their comeback album A/X.
The band are now promoting their new album "Jack Vegas".
Mitra Mitra
was formed in Vienna in late 2014 by Violet Candide and Mahk Rumbae. Originally from New Zealand, Violet Candide has been a fixture of the Vienna post-punk and minimal synth scene for many years as a DJ before making music with Mitra Mitra and her other projects Slow Glass (with Bobby from Low Sea), Peppy Pep Pepper and Violetiger. Whilst British musician Mahk Rumbae is known for his work as a member of the industrial/experimental project Konstruktivists, Oppenheimer MkII (with Andy Oppenheimer of Oppenheimer Analysis) and his solo techno project Codex Empire.
After working together on one of Violet's solo songs, the pair decided to continue writing and working together as Mitra Mitra, with the aim of writing electronic songs not tied by any particular influence or style – but combining elements of synth pop, electro and minimal synth to create a modern take on classic period electronic music.