Acid Techno Techno Club w/ CLTX, DLV & The Brvtalist
Grelle Forelle Spittelauer Lände 12, 1090 WIEN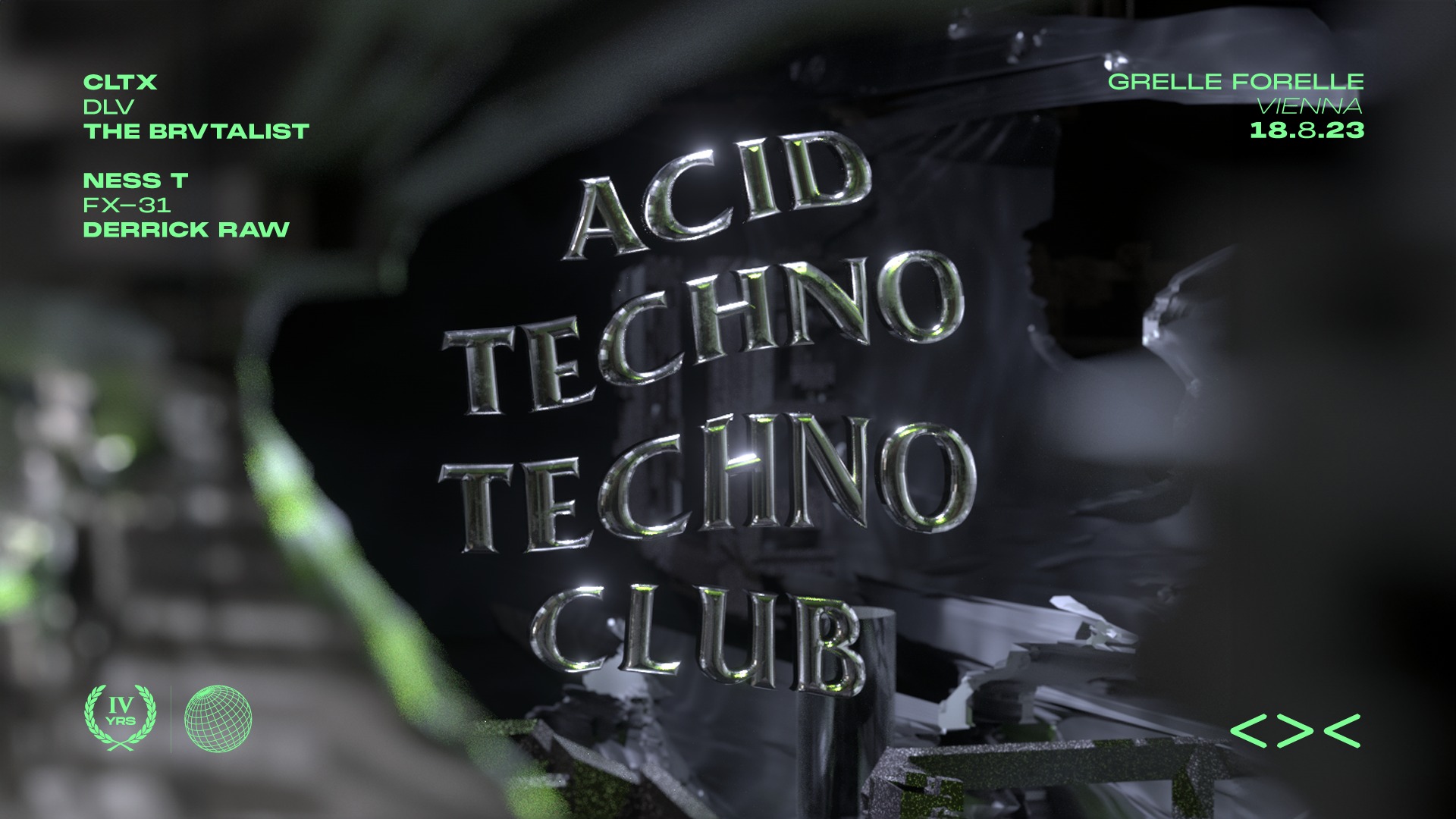 We're back in the capital city!
Join us on the 18th of August, 2023, for an electrifying night of the finest Techno beats at Grelle Forelle. CLTX, The Brvtalist, and ATTC-Founder DLV will keep you dancing non-stop, filling the summer air with energy and setting the dancefloor ablaze.
From venomous Acid to immersive, dark Techno, it's going to be an unforgettable experience.
See you on the Dancefloor Vienna!
MAIN ROOM
CLTX
DLV
The Brvtalist
KITCHEN hosted by YN COLLECTIVE
Derrick Raw
FX-31
NESS T
FOLLOW US
THERE IS NO PLACE FOR RACISM, SEXISM, HOMOPHOBIA AND TRANSPHOBIA