Let It Roll Winter 2019
Incheba Expo Arena
Viedenská cesta 3-7, 85101 Bratislava (Slowakei)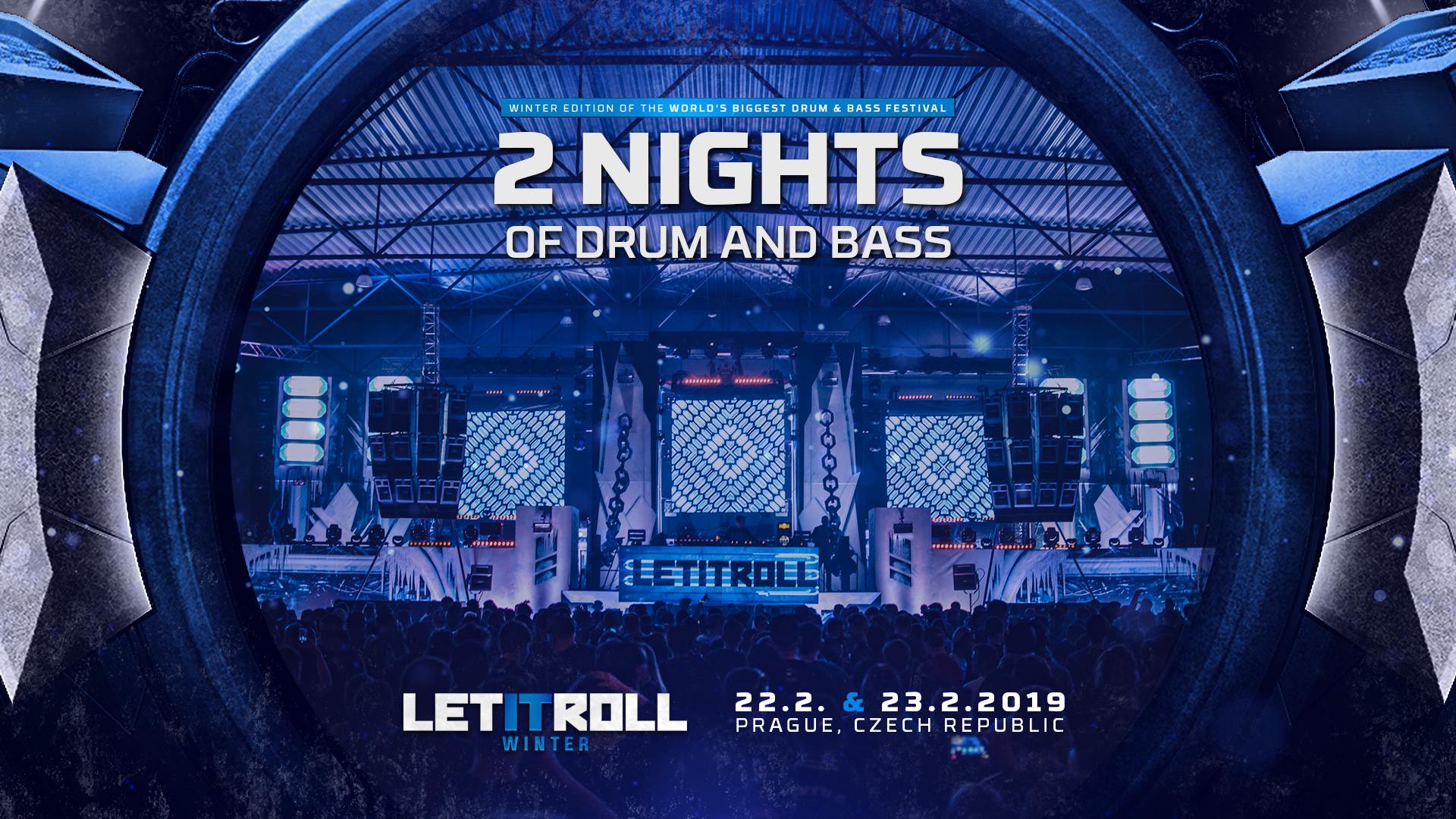 22.2. & 23.2. 2019 | Let It Roll Winter 2019 | 2 nights of drum and bass
——————–
➡ Místo / Venue: Incheba Arena – Malá sportovní hala
➡ Location: https://goo.gl/maps/7WE94cvydyE2
——————–
➡ Vstupenky / Tickets:
Dvoudenní vstupenky / 2 days tickets / Combo tickets
http://smarturl.it/LIRWinter19_tickets
——— NOVINKY
(for english scroll down)
➡ Speciální line-up pro každý večer
Žádný z večerů nebude stejný. Páteční i sobotní program bude hostit široké spektrum producentů a DJs ze všech subžánrů DnB. V letošním roce máme v úmyslu vrátit se k původním konceptům DnB parties. Hudební line-up připravujeme tak, aby si všichni návštěvníci přišli na své. Atmosféra bude po celý večer gradovat!
➡ Dvoudenní vstupenky
Dvoudenní vstupenka zahrnuje vstup pro jednu osobu na páteční a sobotní večer. Pro letošní rok zůstává cena lístků stejná.
➡ Jednodenní vstupenky
Předprodej jednodenních vstupů bude spuštěn společně s prvními zveřejněnými hosty pro jednotlivé večery.
➡ Let It Roll Winter 2019 v centru Prahy
Let It Roll Winter 2019 se poprvé uskuteční ve sportovní hale. Výhodou je umístěny Incheba areny (Malá sportovní hala), která se nachází na pražském Výstavišti v Holešovicích.
——————–
Let It Roll Winter will take place on 22nd and 23rd February 2019 and yes – this is not a typo – it is going to be a 2-day event for the first time! Let It Roll Winter 2019 will span over 2 nights!
➡ The unique line-up for each night
None of the nights will be the same. Both Friday's and Saturday's program will host a wide spectrum of producers and DJs representing various DnB subgenres. This year we are going back to the roots as far as lineup structure is concerned as we want to make every Drum & Bass fan happy. We'll start each night gently and end with the pedal to the metal!
➡ 2-days tickets
2-day ticket includes the guaranteed entry for a single person for Friday and Saturday. The ticket price for this year stays the same as at the moment, you can get the 2-day ticket for the same price as the 1-day ticket last year.
➡ 1-day tickets
We will launch the 1-day tickets together with the first lineup announcements for each night.
➡ Let It Roll Winter 2019 in the center of Prague
Let It Roll Winter 2019 will take place in the sport's hall for the first time. One of the great things about the Incheba Arena (Small Sport's Hall) is its location at the Prague's Expo in Holesovice. You can reach the hall easily by public transport from anywhere in Prague.
———————-
www.letitroll.eu
www.letitroll.cz
———————-
Let It Roll Winter 2018 | Official aftermovie
https://youtu.be/-2gJrP2cY1s