PPC
Neubaugasse 6, 8020 Graz
Jetzt Tickets sichern unter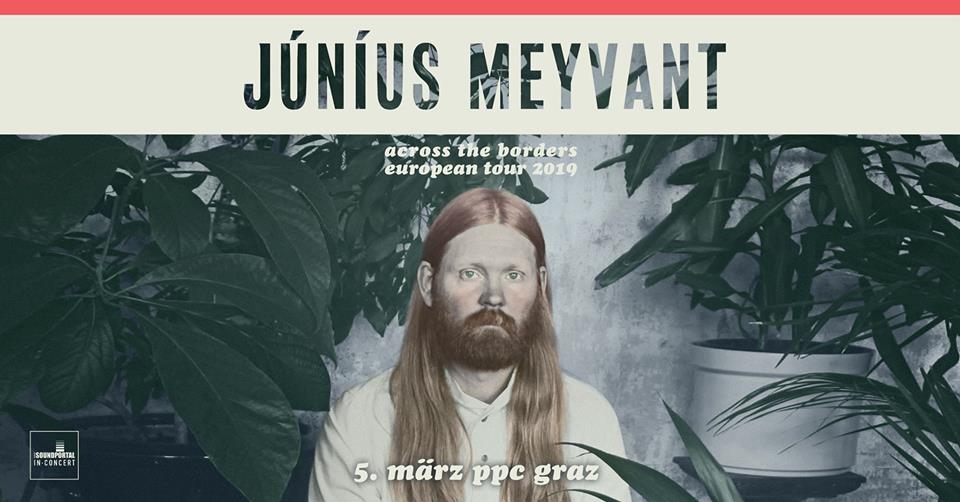 The sound of Júníus Meyvant is a rich and afflicted take on freaky folk pop with a familiar and soulful feel. The feeling you get from listening to Júníus equally as comfortable as resting under a thick wool blanket with a hot cup of cocoa in or even when one settles with an exotic beverage on a hot sandy beach far and away.
Júníus was the star of the Iceland Music Awards (I.M.A.) in the year 2015 as he won the award for the Best Song and as the Best Newcomer. In the year 2016 he received two nominations at the I.M.A., best male singer and for the best song.
Júníus has been touring relentlessly in 2015 and 2016 in Europe and mostly to sold out halls and venues. He has a few festival performances coming up in 2016, including Roskilde Festival in Denmark. The biggest thing of 2016 without a doubt the long awaited debut full length album which will see the light of day on July 8th via Record Records.